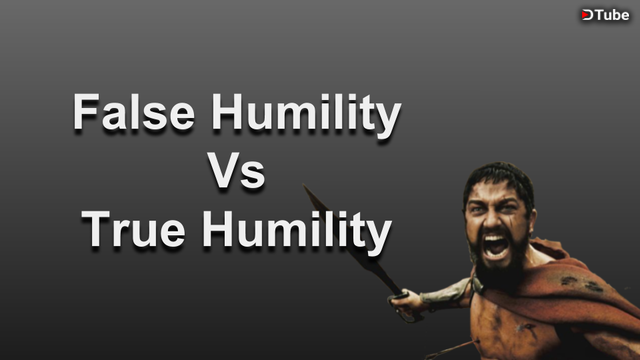 ---
What is the difference between false humility and true humility? What benefits might one gain from developing true humility? What sort of experience might cause one to become more humble? Check out my latest video to find out more.
If you would like to make a one time gift, support us on PayPal:
http://DivinePollination.com/donate/
Join our weekly group sessions:
http://divinepollination.eventbrite.com
THE UNITY PROCESS: We've created an integrative methodology called the Unity Process, which combines Natural Law, the Trivium Method, Socratic Questioning, Jungian shadow work, and Meridian Tapping—into an easy to use system that allows people to process their emotional upsets, work through trauma, correct poor thinking, discover meaning, set healthy boundaries, and refine their viewpoints. We practice it together in our groups, and in our individual sessions.
Join the discussion!
http://www.facebook.com/groups/DivinePollinationHive
http://Facebook.com/theUnityProcess
https://www.minds.com/groups/profile/830180175278731264
http://twitter.com/NathanMartin11
Visit our website
http://theUnityProcess.com/
Follow us on Minds.com
https://www.minds.com/unityprocess
Follow us on Gab.com
https://gab.com/NathanMartin11
Inquire about sessions:
http://theUnityProcess.com/sessions/
Subscribe to us on Bitchute
https://www.bitchute.com/channel/divinepollination/
Subscribe to us on YouTube
https://www.youtube.com/user/divinepollination/
Music Score:
"Withholding Nothing" from PremiumBeat.com
---
▶️ DTube
▶️ IPFS