Julian Assange Unlikely to be Getting Good Medical Treatment in Prison | #FreeAssange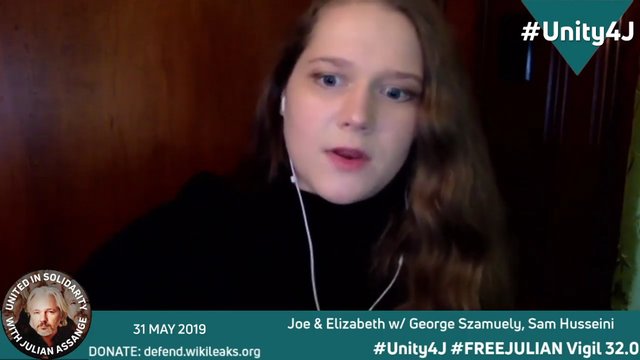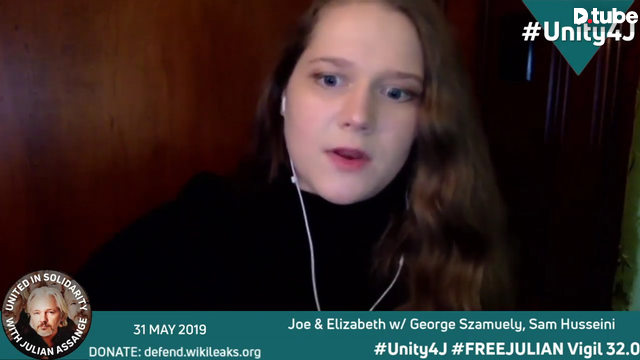 ---
Please donate to the Julian Assange /Wikileaks defence fund -
Please donate to the Chelsea Manning defence fund -
Or buy something from the Wikileaks shop
Alternative links for Julian Assange/WL donations:
Main W/L defend Julian Assange page:
Direct access to GoFundMe site:
Joe Lauria has won two journalism awards and taught journalism at two U.S. universities. He has lectured on three continents and has appeared numerous times on radio and television. Joe has interviewed numerous presidents, prime ministers, foreign ministers, and ambassadors and many other leaders, including Yassir Arafat, Mahmoud Ahmadinejad, Robert Mugabe, Jacques Chirac, Jimmy Carter, Hillary Clinton and Barack Obama.
Joe Lauria has been an investigative reporter for The Sunday Times of London and taken part in investigations that led to the suspension of a British member of parliament for corruption and the unmasking of an FBI/MI5 double agent. At Bloomberg News he led an investigation that brought about the resignation of an Argentine provincial governor after he issued a counterfeit government bond. Mr. Lauria's work has appeared in The New York Times, The Washington Post, The Guardian, New York Magazine, and many other publications.
Elizabeth Lea Vos, Journalist / writer for Consortium News. Co-founder of #Unity4J and Disobedient Media
Interesting articles:
The psychology of getting Julian Assange: Part 1 of 6
Action information:
Source videos:
Unity4J Online Vigil 32.0 in support of Julian Assange and WikiLeaks
With Thanks to Eschatus for the intro and outro music and video contribution:
#Unity4J online Pinterest library (3,000+ entries so far): speeches, articles, videos, quotes and more
Pinterest library:
Pinterest guide (PDF):
Pinterest video: