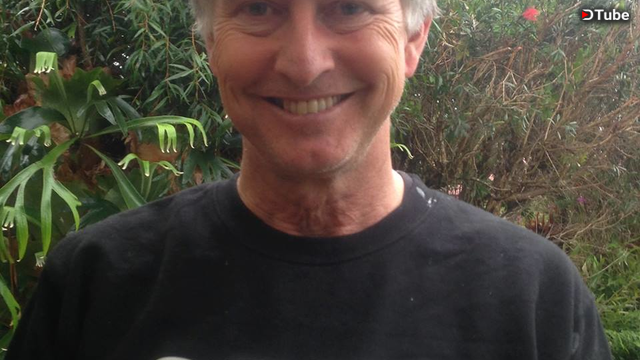 ---
Picture a Intuative interviewing a psychic. Imagine them working a crime scene together?
Now imagine the interview.That is what happened and it was wild. -James Borg-
When intuitive interviews a psychic it's a pretty unique thing because it does not happen all the time, in fact, the feat is pretty rare. Both James and Paul Boulton are very similar in many ways. Both love music and uforic things that make people happy. To produce the end result of uforia and heart-centered laughter. The world is a hard place to live in and they both get it.Both are awake and both can teach.
This is the third interview but definitely the best yet that the two have had as the first two interviews there was some white noise interference. Those interviews are titled Uforia Chronicles Psychic Paul Boulton Vol.1a and vol1b.
In this interview, James Borg actually asks Paul some very good and interesting questions about being a psychic and some of the questions are left field questions and he even asks some remote viewing questions.Very Interesting indeed.
In this episode, we discuss Delta T definition, Montauk, Pine gap and Mount Zeil, Hidden elements on the periodic table, Jim Mars' banned book and many other topics so push play.
To Reach Paul Boulton his shop is called Opti-Mystic Views in Montville, Queensland, Austrailia
[email protected] Skype = paulboultonpsychic
Shop phone = 07 5478 5353 International phone number = 61 754 785 353
If you like what you watched please be kind
hit the subscribe button, hit the like or upvote buttons.
I thank you for doing so.
To make a Donation to James Borg
For the effort and work, he does.
Paypal = https://www.paypal.com/cgi-bin/webscr...
Bitcoin = 1DfuqtFWNH15YyPw7YquNYv91HQ3uZMogG
Thank You
Or become a Patreon of James Borg of the Uforia Chronicles
click here: https://www.patreon.com/user
It starts a $1 and goes up and James has skype consultations included
with many donation options.
To make CONTACT with James Borg
email him at [email protected]
To join the Facebook group Uforia Chronicles
click here: https://www.facebook.com/groups/14217...
To join the MeWe uforiachronicles click here:
mewe.com/join/uforia_chronicles
On Steemit Uforiachronicles blog is here:
https://steemit.com/@uforiachronicles
James Borg apologizes for the background white noise I will be looking into correcting this or figuring out what caused this.
Paul and James like crow777 on youtube here are some links for crow777.
https://l.facebook.com/l.php?u=https%...
https://l.facebook.com/l.php?u=https%...
The late 80's Movie "They Live" from John Carpenter "i have come here to chew bubble gum and kick ass....and I am all out of bubble gum."
https://l.facebook.com/l.php?u=https%...
An example of Targeted EFT Energy Focused Tapping and how it can quickly reduce the stress levels held within the mind.
https://l.facebook.com/l.php?u=https%...
Philadelphia Experiment: Al Bielek, Nikola Tesla, Einstein, etc
https://l.facebook.com/l.php?u=https%...
Skinwalker Ranch https://l.facebook.com/l.php?u=https%...
---
▶️ DTube
▶️ IPFS