Red Bull Stratos Jump | Stratosphere Sky Dive | Felix Baumgartner 39 kilometres (24 mi)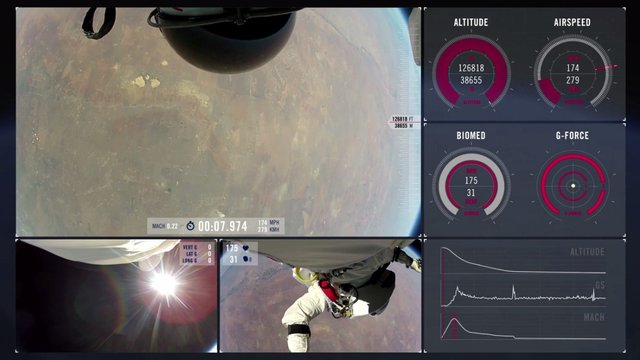 ---
Red Bull Stratos Jump | Stratosphere Sky Dive | Felix Baumgartner 39 kilometres (24 mi)
Red Bull Stratos was a space diving project involving Austrian skydiver Felix Baumgartner. On 14 October 2012, Baumgartner flew approximately 39 kilometres (24 mi) into the stratosphere over New Mexico, United States, in a helium balloon before free falling in a pressure suit and then parachuting to Earth.
A real shame, especially since Kittinger was the person directly in touch with Baumgartner during his fall (his capsule communicator, or "capcom"). From the Red Bull Stratos website: Joe's record jump from 102,800 ft in 1960 was during a time when no one knew if a human could survive a jump from the edge of space
🔯 🔘 FOLLOW ME ON FACEBOOK 🔘 🔯
https://www.facebook.com/TurquoiseDra...
🔯 🔘 SUBSCRIBE TO ME ON YOUTUBE 🔘 🔯
https://www.youtube.com/channel/UC36C...
Keywords:-
Red Bull Stratos
Stratosphere Sky Dive
39 kilometres (24 mi)
---
▶️ Watch on DTube
▶️ Watch Source (IPFS)