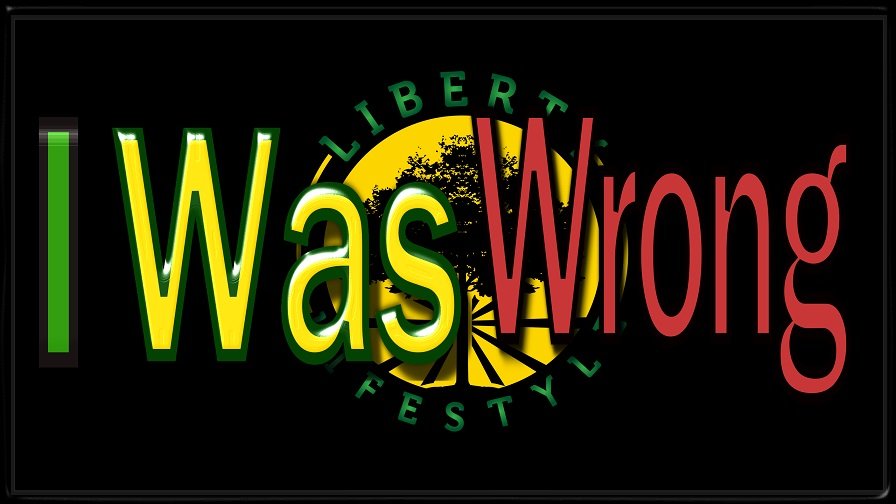 ---
'I Was Wrong' - The Most Powerful Thing To Admit
Admitting "I Was Wrong" is one of the most powerful things to admit on the path to knowledge, healing, and freedom.
Check out this short clip from a recent interview I did with Adam Kokesh on the Liberty Lifestyle Podcast.
Find the full episode in the links below.
Audio Download of Episode:
http://bit.ly/2xINVbV
Find the Full Show Notes:
https://libertylifestyle.life/2017/09/17/episode-006-featuring-adam-kokesh-peace-love-and-screw-the-government/
@AdamKokesh and crew stopped by Salt Lake city on the #TaxationIsTheft - #KokeshForNotPresident tour ( http://thefreedomline.com/calendar/ ) and we got to spend some time with the guys during their down time.
I was able to sit down and record a brief interview with Adam. We were in a rush to make an event that evening, but I feel like we got some great points in and I want to have Adam on again in the future for another update.
--
I'm just starting to archive things on DTube. I really like this project and hope that it succeeds.
Follow me Steemit and DTube @tsbloyer for more from the Salt Lake
Freedom Hive and Liberty Lifestyle. I will be doing more video blogs
and articles on the topics of Natural Law, Freedom, morality,
philosophy and topics which help to recontextualize the conditions
humanity finds itself in.
---
► Watch on DTube
► Watch Source (IPFS)