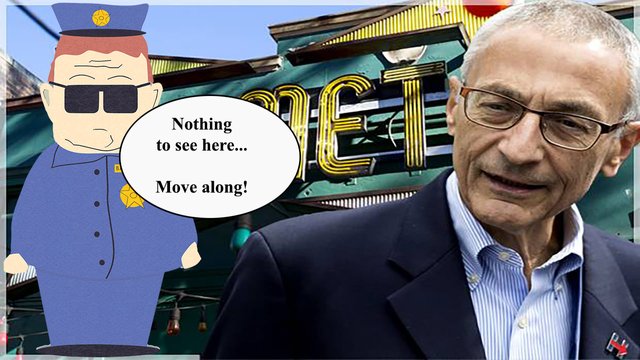 ---
In this STWT show I will be going over the very likely possibility that the FBI is investigating the child porn evidence submitted to DC Police that was hosted on the website run by Comet Ping Pong and Buck's Fishing and Camping and was connected to 9 international servers.
It seems Detective Jeremiah Johnson is actually an FBI agent, so if he is investigating it, then the FBI is handling it not the DC Police. Honeybee video on this: https://www.youtube.com/watch?v=bt9IfKA1me0
I played an audio recording of a phone call that was sent to me by BigFish the hacker who broke into comet Ping Pong, where he once again gets the runaround by DC Police Detective Godin who won't confirm or deny anything, when trying to find out why nothing has been done about this. Audio played during. See steemit show notes for the email image depicted on screen.
I discussed an unanswered email and the questions I sent to the DC Police that never got answered: https://twitter.com/ImperatorTruth/status/929108816733536256
Tweet by Melissa with message stating Jeremiah Johnson IS investigating, my guess is as FBI: https://twitter.com/TheHoneybee_/status/929222573635891200
Sealed Indictments: https://twitter.com/damartin32/status/928799440827310086
OpHeartAttack2 taking down Nambla.org website and doxing it;s members: https://www.youtube.com/watch?v=nalPstDIcJ4
Guests:
The Last American Vagabound: https://www.youtube.com/channel/UC_ClYrAtDNAGy5J0N-AwBNw
Melissa Honeybee Zaccaria: https://www.youtube.com/user/Manifest143
Full Show Notes On Steemit: https://steemit.com/pizzagate/@titusfrost/stwt-23-pizzagate-fbi-investigating-comet-ping-pong-for-cp-sealed-indictments-saudi-arabia
Help me out by up-voting and re-steeming this and or by making me an Independent Journalist by funding me on Patreon with monthly support. My Patreon

Don't forget to follow me @TitusFrost for more of my work coming in the near future...


You can also connect with me on:

---

▶️ DTube
▶️ IPFS