DTube is Stupid and Doesn't Work
DTube is Stupid and Doesn't Work
Since I'm doing my best to de-Googlefy, I was eager to check out DTube and see how viable that is for posting and viewing content. I also like to be out in front on these trends, and while I may not be out in front of steemians on DTube, we are all well ahead of the sheeple on Facebook and Youtube. But DTube seems to be crap.
How other users are posting content to DTube is beyond me. The login page doesn't work at all. I've followed the instructions in two different posts here on Steemit. The instructions are the same in both posts. They may have worked for the user who posted them, but they sure don't work for everyone.
Here's what happens when I try to login to DTube. This is using the @ symbol in front of my username:
And here's what happens when I don't use the @ symbol.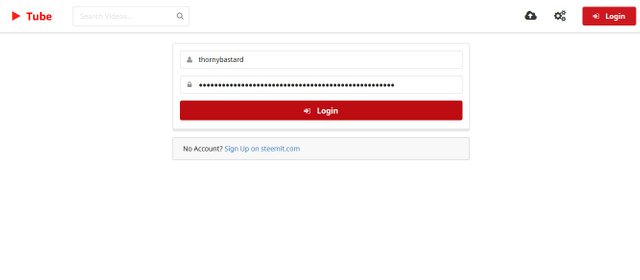 Note the result is exactly the same: squat. Bupkis. Nothing. Zip. Nada. Not even the tab loading icon is activated in the tab. Tried several times on different days now. I've talked to friends on Steemit who said they got the same result, or that the private posting key and username don't match (happened to me a couple times too), even while carefully following step-by-step instructions posted here on Steemit.
We need alternatives to evil giants like Facebook, Google and YouTube (part of Google). Steemit has fulfilled part of that need, but DTube is stupid and doesn't work. It might be viable in the future, but I'm going to seek other alternatives that actually work.
This post is Steem Verified