Crypto - Bullish For The Micro & Macro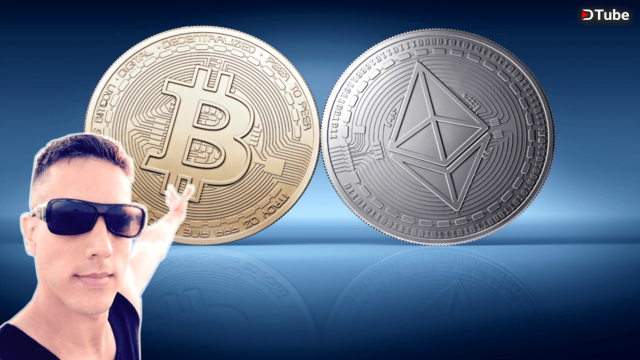 ---
Micro talk.
TA - 50/50 it goes anywhere
People invested in crypto when the entire supply was released with no customers or anything built. Like a blanket falling and speculators keeping it up with sticks.
Tech is the fastest growing sector and will continue to be
Stripe is seven lines of code worth 20bil -pomp
Consensys - throwing 100's millions at ETH use cases.
Block.one - 1 billion dollar fund.
Listening to mainstream media, watching films of late has been uneasy.
Constant mind programming all day on the news stations. - Addictive. Hit every nerve.
We live in a constant lingering of some ww3 like event.
The fact we have so little control is the exact reason we tend to overcontrol what little we can.
In the process of trying to protect the wolf has entered the hen house.
Your ambitions come true, be prepared.
State actors vs. Witnesses
Satoshi UI
Don't state it, become it. We are everything at the same time.
Content should be timeless. Censorship is no different than book burning. They are promoting a certain mentality over another.
THIS IS NOT FINANCIAL ADVICE; THIS IS MY JOURNEY. YOU ARE RESPONSIBLE FOR YOUR MONEY.
Watch at 1.25x speed for a better viewing pleasure!
Fasted:
Pay with crypto, accepting Steem soon! https://www.price-breaker.com/product/fasted-dietary-supplements-for-intermittent-fasting-by-thankful-nutrition/
https://www.amazon.com/Intermittent-Fasting-Supplement-Appetite-Suppression/dp/B07KH27PT3/ref=sr_1_7_a_it?ie=UTF8&qid=1546814810&sr=8-7&keywords=fasted+intermittent+fasting
Looking forward to selling Fasted and proving a merchant use case for Steem.
Sad to learn about dstors leaving today. I am positive someone will step up to fill the void. - If this person is you, reach out to me and let's see what we can get accomplished.
---
▶️ DTube
▶️ IPFS