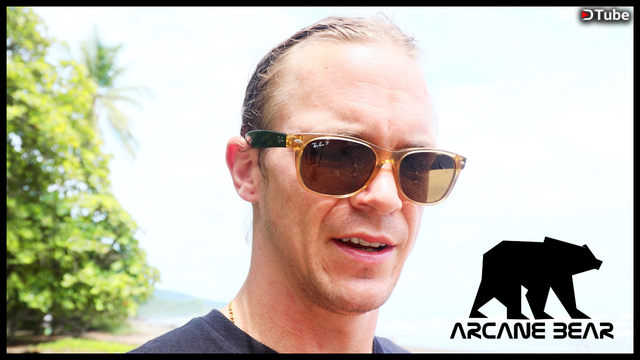 ---
Its true, those failures and mistakes are some of the greatest lessons to keep you in check along your path as possible. We use these changes and lessons to our advantage and there is a limitless possibility to come to fruition in a way you never imagined. As we drop into our tastiest business venture yet.
🐻 Never Miss a Live Show; Subscribe & Hit the 🔔
👍 Thank You For Watching And Sharing!
▪️ Join the conversation Telegram! https://t.me/arcanebear
▪️ Visit our website: http://arcanebear.com/
Proudly Powered By:
▪️Cloakcoin- http://cloakcoin.com
Want to support our voice & contribute?
▪️ Bitcoin: 3PCxkvAtXWm2Q4SL7uVGTp6WFDjTStWvc5
▪️ Ethereum: 0x62b4fbF55f35465FAA104c423a564152D77CEF56
▪️ Cloak: C4wYzyRy2puz2Mz7VeXvjUR5FBh9anYWTn
▪️ Litecoin: LRraG1qAv2qRkSbxSjiibPjBnQxHxRQyok
▪️ Dash: Xkv7hvyZLfvvbgt1vc3QycNiKkUjYKVXfy
▪️ Zcash: t1WohJTRseDyyjnuFW48Q8WTjyChaGkc7JS
Keep your Cryptos Secure With A Hardware Wallet
Ledger: https://arcanebear.com/product/ledger-nano/
Trezor: https://arcanebear.com/product/trezor-wallet/
Keepkey: https://arcanebear.com/product/keep-key/
OUR SOCIAL MEDIA CIRCLE?
▪️ Steemit: http://www.steemit.com/@thearcanebear
▪️ Linkedin: https://www.linkedin.com/in/the-arcane-bear-293496133/
▪️ Google :https://plus.google.com/115262570276124962096
▪️ Twitter: https://twitter.com/thearcanebear
▪️ Instagram: https://www.instagram.com/thearcanebear/
These are MY ideas, and I am presenting them here for entertainment/analysis purposes ONLY, you MUST do YOUR OWN due diligence before investing in ANY CC's, digital assets or ICOs; Understand the Risks.
---
▶️ DTube
▶️ IPFS