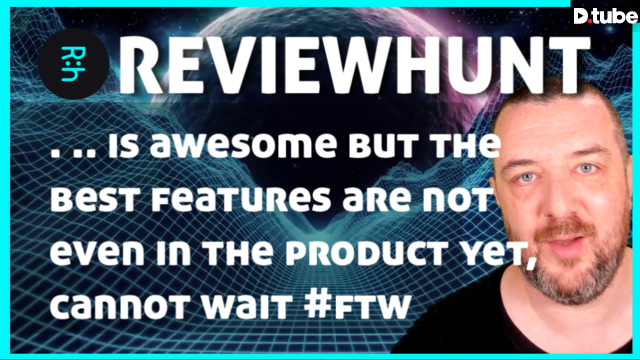 ---
Referrals, affiliates and those sweet sweet email outreaches, now that's what I'm talking about! — referrals/affilate features are not up and active yet but they are planned and I guess we will see them relatively soon.
we started with three campaigns at the start of the month and we have a new one lined up for next week, but what about, what I'm pumped for is when we have 10, heck, 100 or even a 1000 campaigns on the website people can take part in to earn HUNT tokens — then we really start to move this SHIP and the NEEDLE to the right, that's when it makes it easy to reach out to your favourite product brands.
We are reshaping the tech influencer marketing world together!
Damn straight! :) - that's what you get in an email when you are a hunter on the reviewhunt platform! :) — in fact, in bold underneath that you get this message too. ..
By the way, we noticed that you haven't joined the buzz quest of the BUZZi campaign yet. Did you know that you have $____ worth of rewards to grab from the buzz quest via your 4 registered social channels.
BOOM!
Just like that, drop the mic and walk away. .. this outreach to content makers is the missing link that brand advocates and influencers did not know they needed until now, prodding you to get the MOST from your social channels, makers are gonna love the numbers they are getting in their dashboard and this gives us room to evolve further.
the ability for a hunter to see what campaigns need influence and for makers to see how other companies are putting together their quests with HUNT tokens is going to build a MUST LOOK economy over on reviewhunt — the data we are gonna get from this stuff is gonna be the stuff of influencer marketing dreams for a hack day!
that algorithm is gonna need constant tweaking
I'm thinking that Buzz performance is going to need a bunch of tweaking, especially when people are putting in social accounts that are not theirs! — trust me, I've seen it! We gotta keep on top of that stuff whenever money and tokens are involved — I have a lot of trust in the guys thou to keep working on that.
We have room for social channels as well, we are covering the major bases with instagram, youtube, twitter, steemit, medium and twitch — I really think once the big boys start rocking up they are gonna really make waves here to marry MAKERS with HUNTERS — especially for youtube and twitch, I can think of a few creative people that would love reviewhunt..












---
▶️ DTube
▶️ IPFS