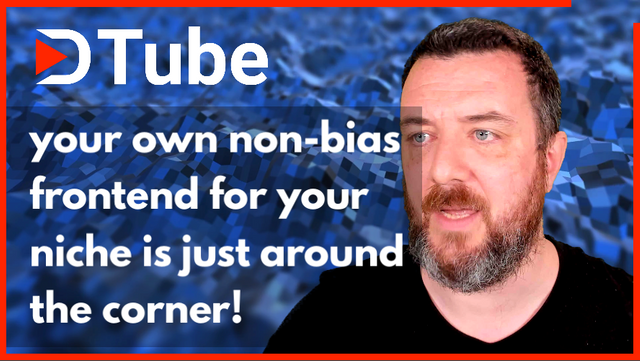 ---
Just a little video before I had to go out and get some chores done before the weekend, I wanted to talk about the upcoming, around the corner, potential of MIRA and custom condenser frontends — I truly believe that instead of a 100 strong decentralised witness network we are gonna see 500 strong networks with a multitude of tokens and frontends for niche marketplaces and communities — in fact, you probably won't recognise the steem blockchain but it will chug along underneath with people trading in the token and building their own SMT like platforms in the process.
If you've ever felt not part of a community or wanted to customise your relationship with it, well you are in luck because soon you'll be able to run a witness powered by the new rocksdb codebase in MIRA and then if you are up for the task or can hire the right people build a simple frontend for the niche or industry you are in and YET still be part of the overall steem blockchain.
Build the dapps you want to use.
Discuss the dapps you want to see.
Build the frontends that work for you.
The steem blockchain gives you that ability, let's use it.













pinterest epic wins pinboard → brand advocate for nokia, 1000heads, verisign → won vloggie for node666 (san fran 2006) → television for time team history hunters 1999 → sold me.dm to evan williams in april 2011 → went to phil campbell, alabama to help raise money after tornado (was on sky news, bbc news)→ CNN for sxsw 2013 about austin sxsw → video chat with robert scoble → music video can you spot me?


---
▶️ DTube
▶️ IPFS