Introducing SteemGlider 🚀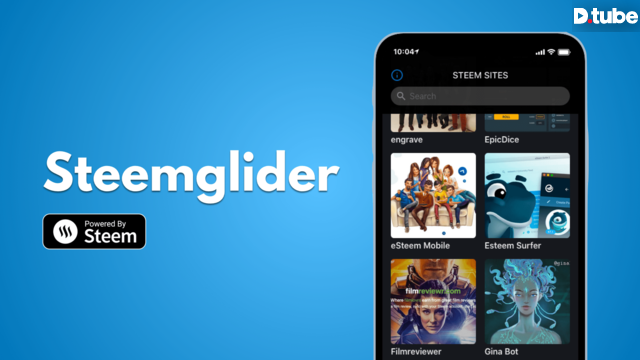 ---
I'm launching a little mobile app called steemglider.app for the steem blockchain. I've pulled together some of the top urls for applications for the steem blockchain (we don't have everything yet but we aim to!) in a simple, 'category' driven speedy mobile application that looks stunning on both android and iOS phones.
While we have some great sites full of links to steem blockchain applications a lot of them are either out of date or not mobile ready for quick access when you want to show your centralized friends what they could be using!
steemglider.app
With 100's of apps, descriptions, urls, audio and video we are aiming to build a super fast mobile search application that lists all the services out there that support or use the steem blockchain (I'm sure we are missing some so please send me some details in the comments — eventually you'll be able to add them yourself)
I'm considering applying for an SPS to continue to build this out everyday a few hours each day if people can assist me in setting that up. I'd need a bit of help with that if someone wants to live stream chat with me to walk me through how to best work that.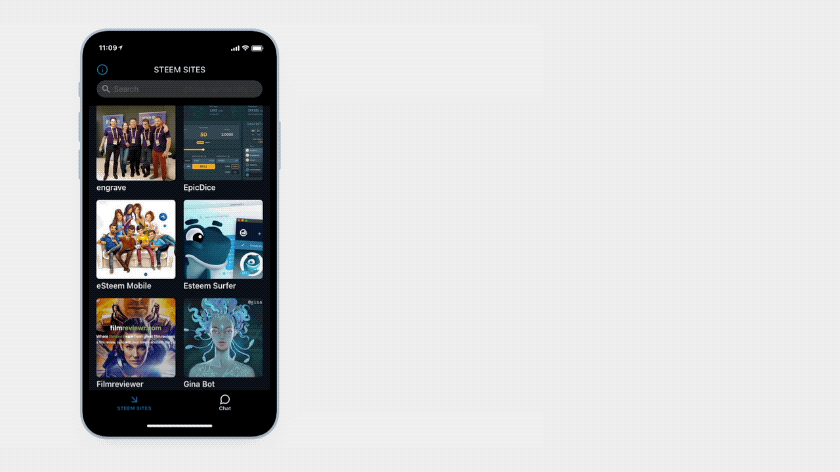 currently we have in the application. ..
100's of steem related urls to apps, projects & services
Search for Types of Apps
twin 'related to' category fields for similar apps deep dives
YouTube Videos to Products where available
Services to Sign Up for a Steem Account (onboarding)
Steemian Profiles on Menu List
Cover Art when needed (will speed optimise/rework)
Brand New Video & Audio Overviews
With more people on mobile these days it makes sense to have a mobile application where people can find steem powered applications, places to register for an account, events, streams and even a collection of places where you can spend steem (coming in the next version)
On both android and iOS the application opens like a native application on a mobile phone and it's a great way to show people the different kinds of apps they can find on the steem blockchain — it's more of a signposting site for all the wonderful things the chain has, if you want to find audio applications you can search or deep dive on sites that are audio related for instance.
. .. what I want to put into the application
expand out the social profiles
optimise all the graphics to be fast loading
build out a 'world wide events' menu
build in more 'relation' data into sections
put together a list of steem live streamers
develop the social steemian detail pages
build a dedicated tab to steemcasting.com
put 'awesome steem' urls in from @robertyan list
Also, what I'm really excited about is the fact that at some point I believe they are also going to be building in 'notifications' to the app so we should be able to put out alerts when we add more urls in batch, events or live events, should be pretty cool ;)
Grab it from here!
https://steemglider.app
Or scan the qr code to install direct to your phone ;)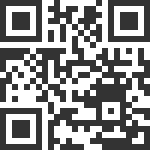 ---
▶️ DTube
▶️ IPFS