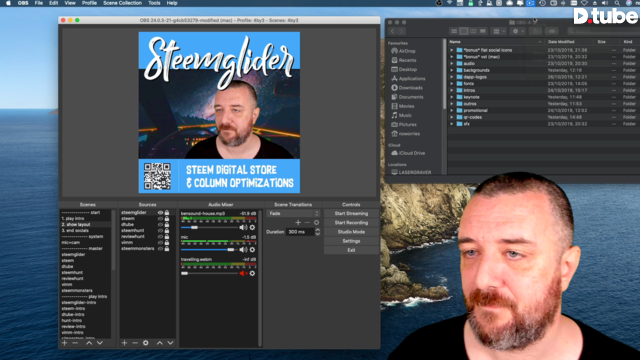 ---
quicklink | check out launch post
Thought I'd make an overview video about the obs pack that I've spent the last week or so making, it took longer than it needed too but I think that came about because of making decisions about scenes and sources.
Also, I used to have a lot of problems with OBS but it's absolutely awesome again now, I think they have optimised a bunch of things and I'm looking forward to exporting and importing this on a standalone brand new box for recording and streaming — think of it like a mobile marketing promotion system for the steem blockchain!
buy this obs pack from gumroad for $39 or pay in steem to get $5 of the original price, drop me a comment on this post or tweet at me to setup the transaction
Right now I've covered the things I'm interested in on the steem blockchain but in versions to come all I have to do is build out additional layers and scenes and sources to support a different dapp.
I'm currently waiting on fix 3 of the macOS Catalina version of OBS before I can bolt in other views as well — for instance being able to record a screen or app so that you can walk people through it using this pack.
The wonderful thing about this pack? No editing, just one take your video, record it as you go through then just convert it and upload it to twitter, it's as easy as that — maybe I'll show you a video of that process too.
Anyway, hope you like it.
If you wanna buy the pack you can get it for $39 over on gumroad but you can also pay with steem if you prefer (you get $5 if you do!)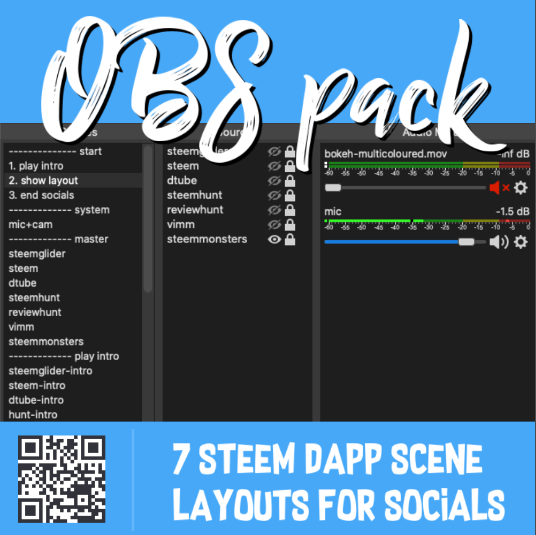 You can also buy this from the steem digital store inside of the steemglider.app steem steem directory app I made ;)
---
▶️ DTube
▶️ IPFS