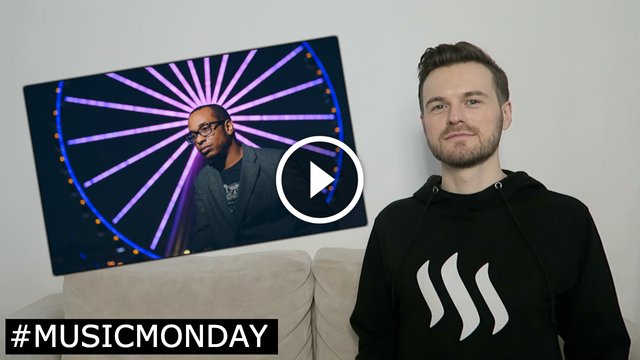 ---
There is so much music being released these days that it's hard to find the 'noise above the noise' and it also seems hard for many artists to understand that you can't just write a few tracks anymore and call it an album. You need killer tracks if you want to be recognised these days and Bencjones manages to do just that and then some. I had the pleasure of listening to his upcoming album 'Just One Gun' and basically it blew me away. This was before I checked out his website https://bencjonesmusic.com and learned that he played bass, keyboards and guitar on this record as well as the vocals obviously. While the album doesn't get released until June, which means I can't share it with you just yet, I can show you the tracks 'Shutting it down' and the B-Side 'caught up' and those tracks alone should make you understand on what level this artist from Fort Worth, Texas is on. Check out the official video for 'shutting it down' here:
The track 'Shutting me down' starts of with a catchy guitar riff and it gives you a good taste of what the sound of this musician is like: Alternative Rock at it's finest, basically. 'Caught Up' is almost a little more bluesy and I can't help but be impressed by how effortlessly this guy is hitting those higher notes.
Bens music has many dynamic types of shading, and is topped with sweet rhythm guitar riffs as well as solos that will make you want to listen to more. This entire album makes me excited to explore this artist further and it gives me hope for the dying music industry. While every song on this album is of very high quality and should be well received by fans of bands such as Radiohead, Lenny Kravitz or The Black Keys I have to say my personal favourite might just be the very last track on the album called 'living with a lie' and in my options artists who safe the best for last are the best! This track features a very awesome sax solo and just like the other tunes this one goes deep. All in all I can only recommend you guys check out bencjones!
Official links:
https://bencjonesmusic.com
https://bencjones.bandcamp.com/track/shutting-it-down
https://bencjones.bandcamp.com/track/caught-upP

Disclaimer: This is a sponsored review, however all opinions are my own. YouTube video of the artist used in this post was used with permission, no copyright was violated.
---
▶️ DTube
▶️ IPFS