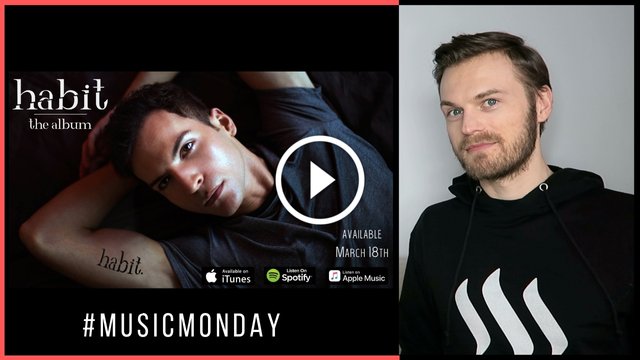 ---
It's time for another episode of #MusicMonday and this time I'm looking at Brian Hutson and his brand new album Habit. Brian grew up in New York, has been singing since he was 12 years old and it clearly shows in his voice. Brians voice is very unique and I've been listening to his new album non-stop for the last few days! To hear what I have to say about the album watch my video above this text! Here is his first single from the album, also called Habit:


Check out the entire album on Spotify here:
https://open.spotify.com/album/0MEkJ2P7SV9sCULHGCXEIQ?si=KvxNToAbT6SukG2_-ZR15w
Official Website: https://brianhutsonmusic.com
Instagram: https://www.instagram.com/brihutson
Facebook: https://facebook.com/BriHutson
Twitter: https://twitter.com/brihutson
YouTube: https://www.youtube.com/channel/UC8v0ofH5vtaOT1ntEuW2dUg

Disclaimer: This is a sponsored review, however all opinions are my own. Content of the artist used in this post were used with permission, no copyright was violated.
---
▶️ DTube
▶️ IPFS