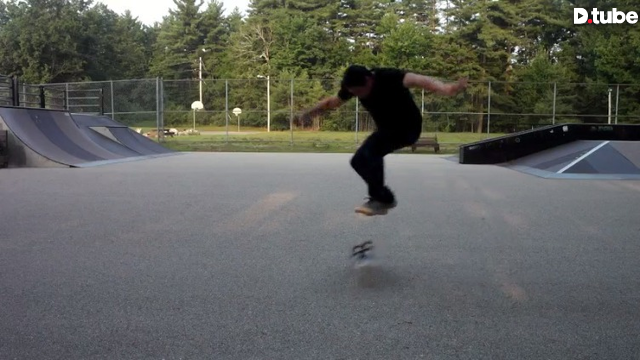 ---
Hey everyone!
Here is my sloppy fakie halfcab heelfip for week 3 of SteemSkate!
I have never been good at any type heelflip, so this was a bit of a struggle. Heelflips are one of those tricks that if you can do them, they look amazing in a line because they flip so slowly. For those of us that have never been able to get them down, well, a game of skate is just that much harder.
Anyway, this isn't so bad after 8 years of not skating. It was really tough to land, but I sort of landed it, right? 🤞 I know it wasn't perfect, so I hope it counts as a land. 🤞 I did many of them, and was never able to land one perfectly.
Well, if you watch it through to the end, you can see that I tweaked my ankle on a heelfip. 🦶
I'm going to have to take a little break because of that, so I'm hoping that this next weeks trick for SteemSkate is a trick where I won't have to flip the board. If it is, and it's a trick I know I can land, I may just have to do it anyway though. 👊
---