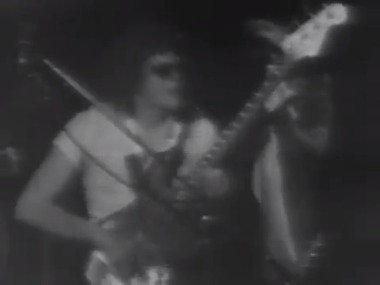 ---
Every year it seemed, Frank changed band members. Some went on to solo careers, others joined up to tour on their own.
There is no finer example of great composition and great musicianship from this era.
Frank was legendary as a bandleader, and anyone that participated, became a great band leader unto their own right.
Ike Willis sings this Frank Zappa favorite - Village Of The Sun - an amazing recording of excellent quality!
2 bass players take turns soloing, before working in the Hammond organ.
Recorded Live: 10/13/1978 - Capitol Theatre - Passaic, NJ
BAND:
Frank Zappa - guitar, vocals
Denny Walley - slide guitar, vocals
Ike Wiilis - guitar, vocals
Patrick O'Hearn - bass
Arthur Barrow - bass
Tommy Mars - keyboards
Peter Wolf - keyboards
Vinnie Colaiuta - drums
Ed Mann - percussion
Summary:
Although poor quality audience recordings have circulated among fans for many years, presented here for the first time ever is a direct recording of Frank Zappa's early show on October 13, 1978 at The Capitol Theatre in Passaic, NJ. This night is notable not only for containing two of the most memorable performances of the 1978 World Tour, but this concert was also bass player Patrick O'hearn's debut gig with Zappa.
---
► Watch on DTube
► Watch Source (IPFS)