Happy New Year from Liaocheng - China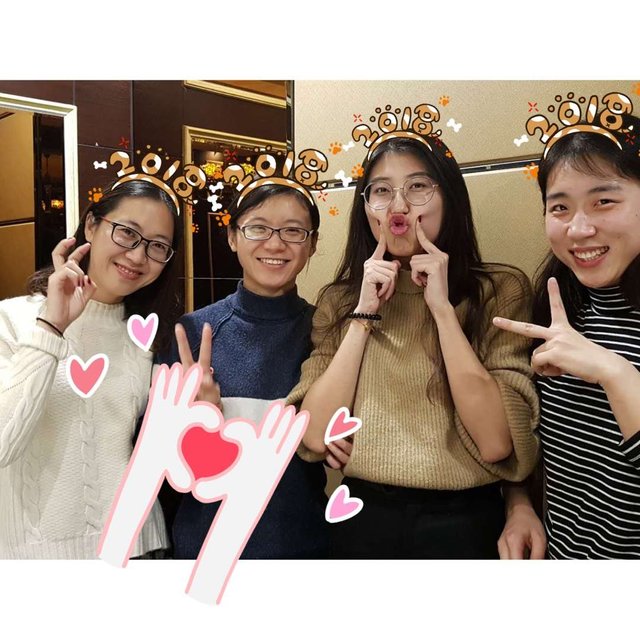 ---
Happy New Year Everybody,
I'm writing and uploading this from my phone in Liaocheng - China. So please forgive me for the lack of editing and annotations!
Context: The Dormies
To give you all some context, we travelled to Liaocheng to visit my partner's (Grace) old dorm mates. Grace studied at the local university, and when you sign up, you are allocated to a dorm room with four other individuals.
The five of them shared a 4m x 5m room, one toilet, and a communal shower place across campus. So you can imagine after 4 years of sharing their lives with each other they formed a pretty un-breakable bond with each other.
As part of an ongoing tradition, the five of them try and meet up at Liaocheng every year that Grace flies back to China. Since graduation she had only missed one year, and that was entirely my fault. Opps 😂
Anyway, this year all but one of the "dormies" were able to make it. Sunshine, the missing member of the group is currently really ill, so I am wishing her a hasty recovery here on steemit for the new year!
The New Year
While the chinese do not really celebrate the calendar new year, I thought it was still worthwhile for us to go grab a "fancy" dinner to commemorate the occassion.
After all, its not every day that I get to commemorate new year's eve in China!! The video is a short of us having dinner, and a brief round the table of what everyone is wishing for in the new year. Forgive the awkwardness!! I only realised once I started filming that Grace probably should have filmed, as she was the only one capable of communicating to all parties. Haha, oh well.
To summarise, these are everyones hopes for the new year.
Grace (my partner): to be healthy and happy! Oh, I also want a diamond ring! *nudge nudge wink wink
Anna (Dormie 1) and Wang (Husband): we wish for a healthy child in the new year. Boy or girl, doesn't matter. Maybe both!!
May (Dormie 2) & Shouya (Dormie 3): we want to find true love!!
New Years Day has yet to arrive in China, but I wish you all the very best for the upcoming year!!!
---
▶️ DTube
▶️ IPFS