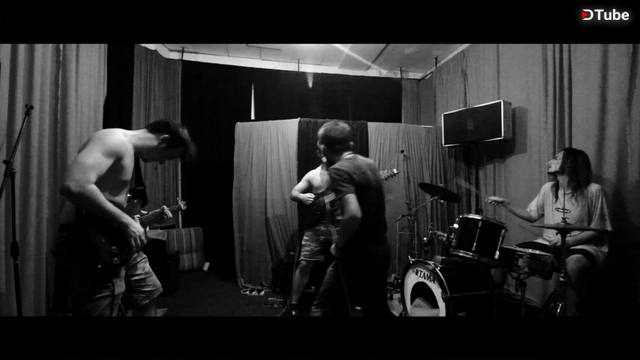 ---
Hey there Steemians !
Yesterday was a tough day for me . Everything just kind of felt super hard to do . It probably had to do something with the fact that i have recently given myself a bit of time off ( though well deserved ) , and obligations were patiently waiting until they didn't . And it was so hard to get back on track - start the daily routine all over again . The trouble is that it's so easy to lose the will to ''grind'' . It just disappears after a few days of not doing it , but it takes a lifetime to get it back . Reminds me of the body weight issues , except in reverse :D
So yesterday was my contemplation day , so to speak . I didn't do a single task i was supposed to , but instead just thought about stuff . The frequent thought that was swirling in my mind was the idea of hardship you go through to get something started . It is an intimidating thought - when you think of all the massive things that need to be done , and you are still there not making a starting one yet. I don't know about other people , but for me , that idea kind of demotivates me . When i see a vastness of things that need to be done , i just lose the will to do any of it , no matter how small that one task may be . Obviously this kind of attitude leads you nowhere ( depression maybe? ) and one should try and avoid this state of mind whenever possible . But how?
I'm no expert on motivation , so take everything with a grain of salt here :) The thing is , no matter how insignificant a single move may be , it adds up if you do it every day . That is such a powerful idea to have and it really is true . Think of all the times when you didn't do a single thing because - what difference would it make ? Well it turns out , it does ! Yesterday i thought about how just those 15 minutes i would spend on playing the guitar , on days when i wouldn't feel like playing at all would add up to dozens of hours and all the things i could learn in that time . So , take those small steps , no matter how insignificant they may seem at the moment .
Coming back to the video i posted above ... This was the very first rehearsal we had together . These guys were going through a lot of struggle putting the band and keeping it together but could not find the drummer . So i , as a pretty whimpy drummer at the time :D , decided to give it a go with them . And our beginnings were humble - we were still playing without a bass player , and had no one in mind to ask . But that move to keep on going despite not having a complete lineup , first without a drummer , and then bass player , was what led to a full lineup in the end . Taking baby steps , really does make a lot of difference in the end .
I hope you'll enjoy this stripped down , bassless version of our song called ''Sacrifice'' . This was filmed two years ago at our first meeting ever , and it turned out to be such a pleasant experience for all of us . Hopefully some of those vibes translate through a video :)
Thanks for reading and listening :)
---
▶️ DTube
▶️ IPFS