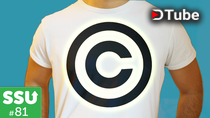 ---
Many people ask how to copyright their tshirt designs. The answer is "you don't have to!". When you create an original design then that artwork is automatically covered by copyright protection. Only you have the legal authority to apply that design to a tshirt and sell it for profit.
Other sellers interested in using your designs on their clothing need to have consent from you (the original creator) before they are able to do so. If someone steals your artwork without getting your permission then you are legally authorised to seek compensation.
To officially register your tshirt design with the U.S copyright office then head to http://www.copyright.gov. It costs $35 and take around 3 months. You only need to do this if you realise that your work has been stolen and you want to make a legal claim.
——
Set Up Your Own Tshirt Store
►Create your own t-shirt store with Shopify HERE: https://goo.gl/1CuQmC (14-day free trial)
►Add t-shirts into your Shopify store with Printful HERE: https://goo.gl/80L1qL
——
ADD ME ON:
►INSTAGRAM: https://www.instagram.com/startstartingup/
Must Have Software:
Other Must Haves:
---
▶️ DTube
▶️ IPFS