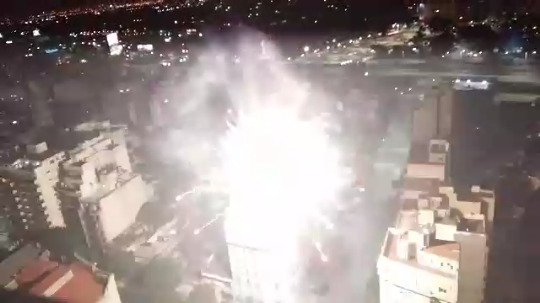 ---
This is the only post on Steemit that contains pictures of the man behind sponge-bob's posts and ideas. After all, he's a cartoon!
---
▶️ DTube
▶️ IPFS
On Christmas, I had fulfilled a long time dream, well sort of. I am a private pilot who lives in South America now. Because I had neither the money nor language skills to continue flying here, and because they would not rent out planes in the U.S. on fireworks days (the 4th) when I lived up north of the equator, I was never able to grab a plane and get a bird-eye view of the pyrotechnical display.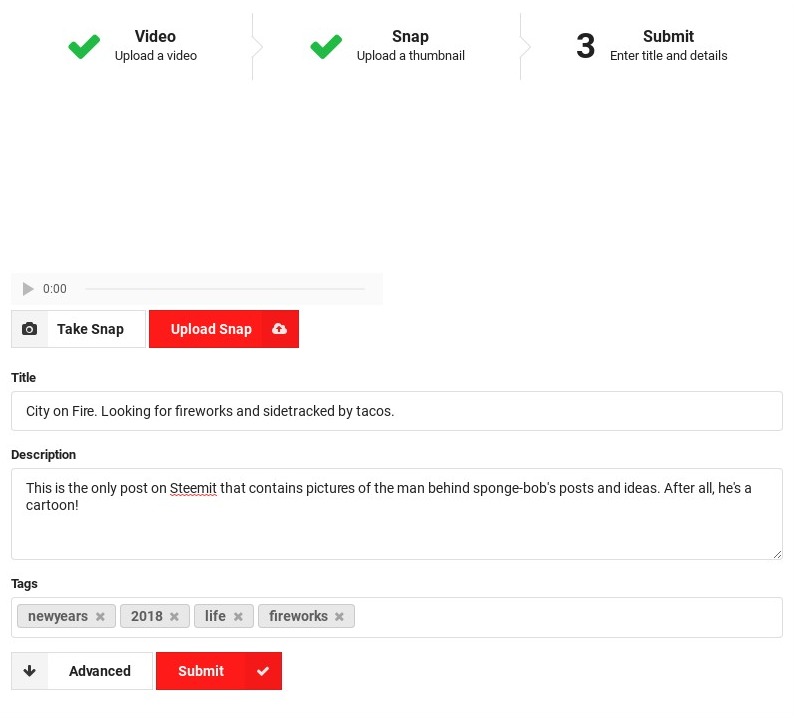 This year, I was able to see the display across the entire city from thirty floors up. Though it's not the same as flying, banking, and diving over the best fireworks, it gave me the height I wanted to see them all at one time. I have a video that is failing to upload on DTube for the third time as I write this. Edit - I found the problem. see last line of this post
It used to fail on the upload part, now it just can't see that I have filled in the title and details section. It's working and working on that third step while I work on an alternate post. Thinking ahead, I had made an animated gif for the slight possibility that DTube might fail again. If you are seeing this, it did.
This particular video, part of which is here in the animated version, shows someone in the crosswalk setting off fireworks in the middle of a busy avenue. I did not have my phone with me when we went to the terrace less than a week ago, but I will have my phone with me tonight. It's hours and hours of displays. Some blocks away, miles away, and even some in the next country over (Uruguay).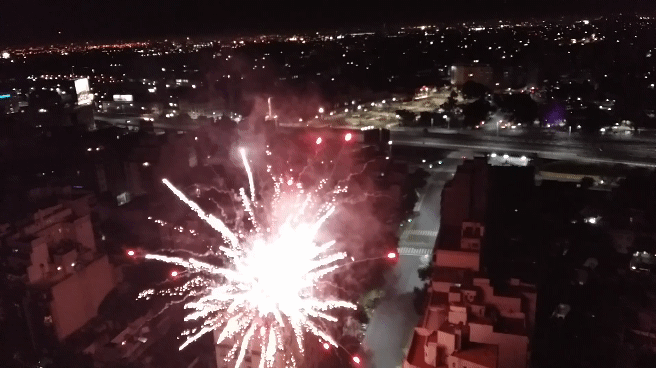 I was begging my son to take some pictures and videos last week. I have to hand it to him, he got one good video seen here. If you look closely, you can see the displays going off in the distance. Hard to tell on this clip with all the brightness in the forefront, but the array across hundreds of square miles is amazing though the camera cannot do it justice.

I will surely have my phone upstairs tonight to grab stills or video as the display overpowers my ability to turn my back and take the elevator back down to my apartment. To the left is the first selfie taken today.
We were out and about looking for a store close by that stocked up on fireworks. We ended up stopping at our favorite (the only) Mexican restaurant in town (to speak of) which is Che Taco . I have written about on several occasions.

Yeah that's the guy that does most of @spnoge-bob's blog posts and voting. Many of you know my feelings toward exchanges that think I should transmit my photo ID across an insecure internet so they can send it to the govenment of my birth ( a mystery ). No. You can't have my ID!

My last selfie was taken as my youngest knocked my phone out of my hands. He thought I was taking pictures of him and he grabbed to see a photo of him. Seriously, my children have never seen me using the back facing camera (if that's what it's called) because I have never taken a selfie or even had the camera on the side of the screen operational in all the years they have been my kids.
Here is what we picked up.
The plan is to head up to the roof and shoot pictures, take in the fireworks of all cities and provinces north, south, east, and west for as long as possible. Then we will be the guys in the middle of the avenue lighting fireworks off and throwing m-80's into the grass.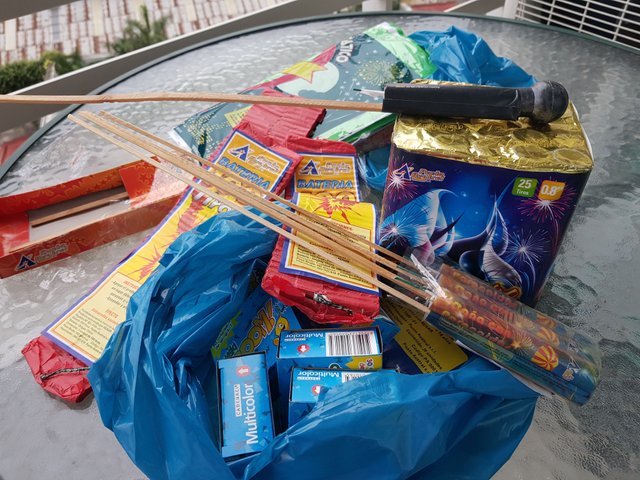 Ha. I found the problem as I was writing. Steemit doesn't like my tag "2018" and says it has to start with a letter. Tried yanking that tag off the DTube post that was stuck. Worked!
I am copying all this to that post now. Best to all for tonight and all of 2018