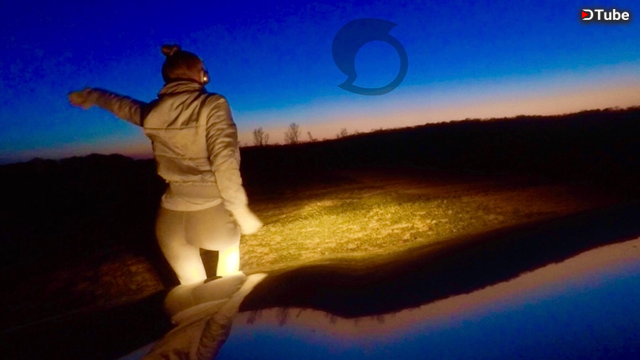 ---
After 3 months of waiting, I am finally back with SteemDance! 
I know you guys have been messaging me where my dance series have been but the wait is over. I was very busy traveling and working during the last few months and I literally haven´t danced at all! From 3 times a week to a full break of 3 months. You can tell, it was tough because I have never experienced such a long break since I started dancing 10 years ago. I love being an entrepreneur and being able to travel around the world but it is sometimes hard to follow your passion when your schedule is full of learning how to build an empire. 
Today I decided that the wait is finally over. My heart needs the music and so does my soul. Dancing really helps me to clear my mind and forget about the momentum. It has always been the passion that led me to happiness no matter what happened in life. 
But this wasn´t everything yet...
Since my followers come from all over the world, I thought to create an international challenge so everyone of you can participate but don´t be scared. You don´t have to dance, you´ll get the chance to be a part of my next video. 
How does the International Challenge work?
Dancing is the universal language that everybody can understand. I grew up multi cultural and travelled to many countries around the globe. This is the reason why I love different cultures and different styles of music. Now it´s your turn. I want you to decide and pick to which song I should perform next. It does not matter if its Spanish, Turkish, Korean, Chinese, English, French or whatever you like me to dance to. Choose your favorite song and I´ll be picking one number out of the comment section below. 
If I didn´t pick your favorite one, don´t worry. You´ll have the next chance after every SteemDance video that I am going to post starting today! Of course I will be mentioning the Steemian who inspired me, so this is going to be a little shoutout as well!
___________________________________________________________
When I got to the gym today, I put on a random playlist and explored some french music. This really inspired me to do this challenge. I went directly to the changing room and jumped in the car to find a place to shoot the first episode of the International Challenge but this was a little disaster. Since the weather is going crazy during the last few weeks, my whole body was freezing like I was in Antarktika. You do not see any snow but believe me, those minus degrees and storms made it very difficult to focus or even move one step out of the comfortable car! 
You realize it is your passion when you do everything to make it happen! Even though I was freezing, I still shot at least 1 minute of freestyle without knowing anything of this song. This is pure freestyle without any plans. Even the ground was frozen and bumpy... 
Since it was so cold, I had no second or third shot to improve my skills. I am a perfectionist which isn´t a good thing at all because no one is perfect. But I decided to still use it as an example so you can imagine how the dance video would look like in your favorite language!
I can not wait to get back into the studio and create some new routines for you! I will switch between freestyle and choreography! 
Thanks for watching
Stay focused
Love, Soldier 
---
▶️ DTube
▶️ IPFS