Grow Kingdom gameplay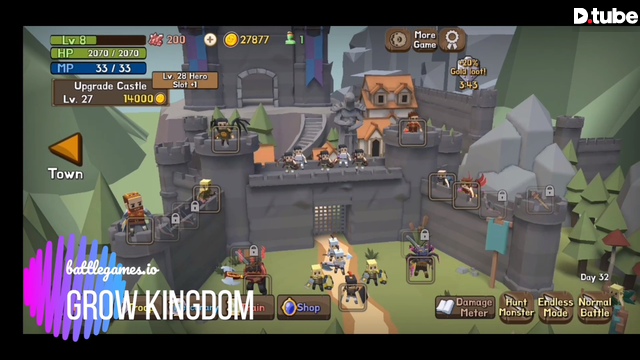 ---
I've been pretty much intrigued by this game. Its so simple yet so gawd damn addictive. My son introduced this to me and I kinda got hooked to it. ....
Here is the link to down load it.
Its literally just build ur defence, upgrade ur troops and go defend your castle walls. The game takes just minutes to learn and does suck up a lot of your time in playing. So great to have while you are in a public transport or waiting for something else to happen in your life ! lolz
Cheers guys ... check out the game ... highly addictive .. you've been warned!
---
▶️ DTube