CPAC 2019 is weird (so very weird) | The Serfs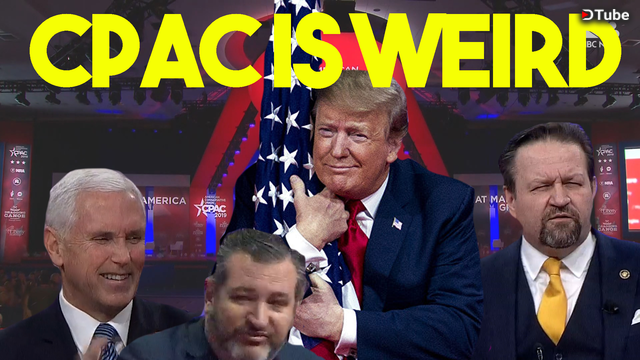 ---
CPAC has to be one of the strangest events of the year. We present our super cut of the most bizarre moments of the spectacle.
If you enjoy what you see and hear don't feel shy about subscribing, liking or sharing our channel.
Join the Serfs! Get exclusive early releases of all our stuff and free swag by going to: www.patreon.com/theserfs
Or find us on social media:
https://www.weareserfs.com
https://twitter.com/Theserfspodcast
https://www.instagram.com/serfspodcast/
https://www.facebook.com/serfspodcast
https://itunes.apple.com/ca/podcast/t...
https://www.soundcloud.com/theserfs
https://www.steemit.com/@serfspodcast/
Be sure to hit the bell icon beside subscribe to make sure you get all the latest updates as we expel them.
---
▶️ DTube
▶️ IPFS