Discussing Hydro With Mark Anstead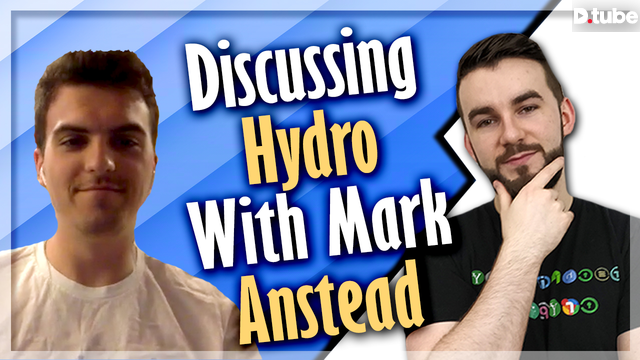 ---
In this video, I discuss Hydro and Hydrogen with Mark Anstead the head of business development there.
Hydro, as described by their business, is "an open source blockchain project comprising of multiple smart contracts (protocols) and a dApp store, all powered by the HYDRO token. Hydro enables new and existing private systems to seamlessly integrate and leverage the immutable and transparent dynamics of a public blockchain, to enhance application and document security, identity management, and transactions."
The questions we cover in the video are listed below:
• Can you tell us a little bit about yourself?
• How busy are you now / How does your day look?
• What other projects are you working on and could you share a little about them?
• Can you give us a brief introduction to HYDRO?
• How does HYDRO differ from Hydrogen?
• How did the idea for HYDRO start?
• How is HYDRO influencing crypto and fintech?
• What are the next big updates for your project to release soon or that are in the works?
• Where does your project fit in with other existing similar projects and what makes it uniquely different from them?
• Where do you see your project going in the next year? The next 5 years?
• What is the current userbase size and how well is the project growing?
• Will you or any of your team be attending any upcoming crypto or blockchain related events?
• Can you share with everyone where they can go to learn more about this?

Feel free to donate to me to help keep me going:
ETH: 0xE0d930a0aa8e57e037D749a868ade5682a34e88e
BTC: 3MWhAo2pbrKLmhkRGj8WuTo2VzLVeuimTs
LTC: MJMYVTL5iL9GvyQJcn7w7uiyUFMuSFDHke





---
▶️ DTube
▶️ IPFS