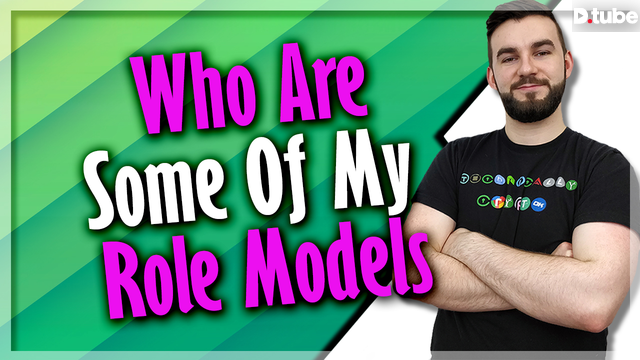 ---
I wanted to share some of the people I look up to and consider role models with you to give some insight on my values and what I believe. Mind you, I don't blindly support everything, these are just some of the people who come to mind when someone might ask for recommendations on where they could learn more about life, be entertained, or empowered.
These are some of my top role models:
Jordan Peterson
Alan Watts
Gary Vaynerchuk
Coach Red Pill
Steven Crowder
Tim Pool
There are many more and some I may have forgotten, but I highly recommend checking these people out. They have given me so much value and inspire me to give more and do more every day.
Let me know what you think in the comments. Who do you look up to and or keep up with regularly?

Feel free to donate to me to help keep me going:
ETH: 0xE0d930a0aa8e57e037D749a868ade5682a34e88e
BTC: 3Bh49RK9GM6Q15a6q13MMfvMbrWihJMast
LTC: MRLLJe9Fywxq1f9ehjDDZNT8ar7MKx3ZS1
paypal.me/scottcbusiness

---
▶️ DTube
▶️ IPFS