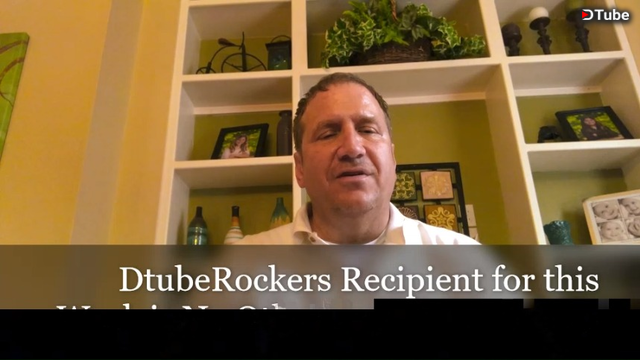 ---
Founder and Creator of Dcooperation, @clixmoney is a true Engager on the Dtube Platform. And has really gone out of his way to help people on the Blockchain including yours truly!
He makes it a point to Comment on others' Blogs and also to Reply to every single Comment he gets on his own blog.
Congrats to @clixmoney :)

P.S.
Want to be a Dtube Rocker ?? Simply do a lot of High Quality Curation and Commenting on the Dtube Platform ,and I will select you as an exclusive DtubeRocker Member. Word of Warning : I am very selective. And those who make the cut get an individual Banner of recognition ( above) and one full day of 25% - 100% Upvotes ( at least 10 Upvotes if you had over 10 Comments) on all your substantial Comments !
Make Ninja Status- Banner plus 25%- 100% Upvotes for ALL your substantial Comments for whole 2 darn days..( eligible 3 to 6 months after Master)
Super Ninja Status- Banner plus once a week upvote on ALL your substantial Comments for the rest of your Life on the Steem Blockchain ( Yes, you heard that right ,and Iam serious about this :) eligible 1 to 2 years after Master status )
---
▶️ DTube
▶️ IPFS