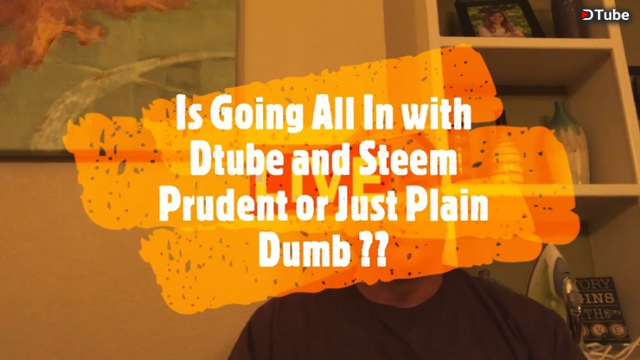 ---
Is going ALL in with Dtube and Steem not very intelligent?? Should you spread your risk out by diversifying in other Cryptos ?? Well that can be prudent to do that. No question.
But to me at least Life is too short . And as Jon G Olson pointed out in a recent post when you go ALL in you really up the bar as far as making you super focused and highly driven compared if you were not all in.
The greats in Business like Bill Gates and Steve Jobs went all in and they among numerous business titans changed the Lives of billions of people.
So yeah Iam all in with Steem and Dtube. And will continue to be. If we go belly up I can say that I will not be out of rent money( mortgage) or on the streets.
So it's a calculated risk that Iam willing to take to possibly attain a unimaginable Return :)
How about you guys ? Your thoughts ??. You ALL in ???
---
▶️ DTube
▶️ IPFS