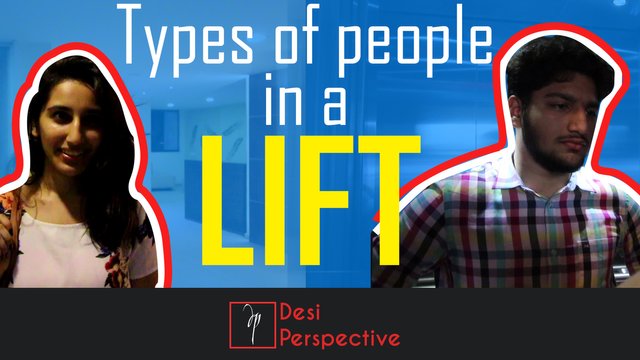 Watch Types of people in a LIFT | Funny Video video on DTube
---
Its a funny video I made about different types of people you'd come across in a LIFT.
I Upload just one of those - THE DISGUSTING GUY !!
Do let me know in the comments if you like my video and if should upload more of such videos. :D
Thanks for watching this video. If you liked it then please leave an UPVOTE.
---
FOLLOW ME ON SOCIALS:
STEEMIT ► www.steemit.com/@rajansoni
YOUTUBE ► www.youtube.com/desiperspective
INSTAGRAM(@desiperspective) ► www.instagram.com/desiperspective
FACEBOOK ► www.facebook.com/desiperspective
---
MUSIC:
Music by Kevin MacLeod. Available under the Creative Commons Attribution 3.0 Unported license.
Types of people in a LIFT | Funny Video