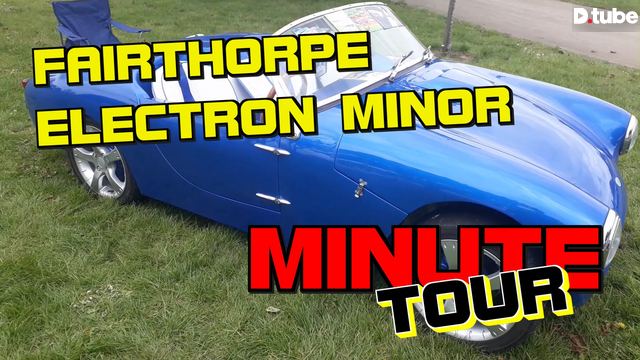 ---
A quick look round a Fairthorpe Electron Minor, taking approximately 60 seconds or so.
The first cars were built in 1954, and were powered by a rear-mounted, two stroke, air-cooled motor cycle engine.
A choice of 250 cc or 350 cc BSA single cylinder and 322 cc Anzani twin-cylinder engines was offered
In 1957 it was a completely re-design with a front-mounted engine and new chassis. The engine was a twin cylinder, 646 cc BSA overhead-valve unit from the BSA Golden Flash.
If you are the owner, or even if you know anything about this car, please feel free to drop a comment and offer up some details. I'd love to know more about it.
Music:
Warriyo – Mortals (feat. Laura Brehm) [NCS]: