DTube - Are The Terms "Mr. & Mrs." Offensive? FaceBook Is Toast & Rejecting Bill C-71 Lock Stock And Barrel!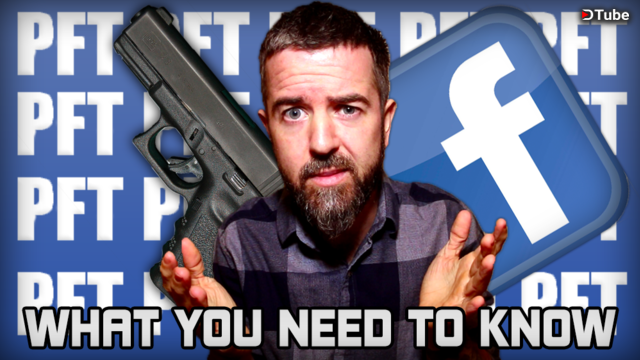 ---
This train is heading to crazy town and I want off the ride!
Service Canada has announced their plan to stop using terms like "mother" "father" "Mr." and "Mrs." in an attempt to be more gender inclusive! Meanwhile Facebook share are tanking in the wake of the Cambridge Analytica data misuse and political ad targeting scandal however Mark Zuckerberg seems to have planned his escape well in advance. And a new anti gun bill has been introduced in Canada known as Bill C-71 which seeks to amend certain Acts and Regulations in relation to firearms in an attempt to minimize gang related violence but the truth is it will do nothing of the sort.
In this video
Dan Dicks of Press For Truth breaks all this down and more in his latest installment of What You Need To Know!
Support independent media:
Patreon ➜ http://www.patreon.com/PressForTruth
Patreon Alternative ➜ https://pressfortruth.ca/donate
Paypal ➜ https://www.paypal.me/PressforTruth
Cryptocurrencies:
Bitcoin ➜ 13oNiHUNGn9vdfv7MT5kjwe7np9bwf5ccv
Ethereum ➜ 0xEce2AEf1F26373a00BDC7243d1201a98578CC67e
Bitcoin Cash ➜ 1MxgFpQdMujLYRTkSTw4PGDmL99s83PFKR
Dash ➜ XirLdVdyaW9rXvhKic78ruc2X39HjNhdTV
EOS ➜ 0x2BBB00605730feA136623CA366979705293DA659
Litecoin ➜ LVVaVCfNN25AuU1Ex2s4tX2Ze3iCig2kRo
ARK ➜ ALLDoYdZTSo2G79Rn9RizzAes2bLwK2VVx
Lisk ➜ 6851060122493388407L
Verge ➜ DGx3kPjZmiYpsZfEePjEpT6sStsNXS1vK2
Reddcoin ➜ RkMCsv5mtMpKaQZRuQFE5fzadse2G2DNfp
Nano ➜xrb_3rc4uthr5ahyxxzhu1riihcmudiefr4qxzpoq9tq3brbaqpxe6wn8twzb3pq
Cardano ➜ DdzFFzCqrhsrGjJqD8F8NuPvhevcDkonwv3UfGwWxveZ5QQZ9ujtjmXpGxhrSXFa3AsxK94qdi8w2pq289FLqhgQVDyuUN3zxwd4g5M9
---
▶️ DTube
▶️ IPFS