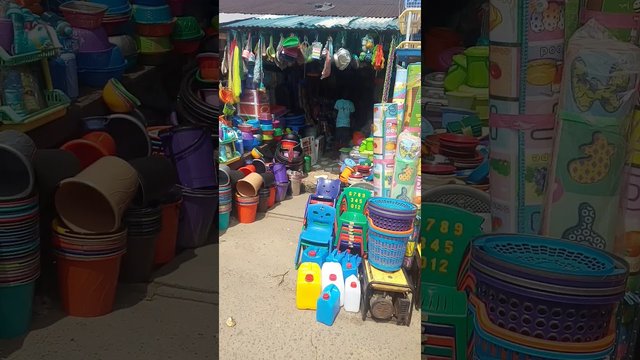 ---
https://www.youtube.com/watch?v=J5m2Ijz0CYs
This weekly market is situated at kilometer 13, Port Harcourt/Aba Express Way, South of Nigeria.
As you can see, it is by the ever busy road linking two major cities in the old eastern Nigeria.
It is a major domestic market in the entire Rivers State and beyond.
Here food stuff are relatively cheap. Fruits and vegetables from hinterlands are surplus.
Second hand cloths from Aba in the neighboring ABIA State add color to the market.
Any man who fails to mobilise his wife properly for this market is on his own.
Happy viewing.
---