Moving Steemit Weekly Lotto Game to DTube
You heard it right! This is something that I have thought about a lot lately and I feel that it is the right time to make the move to DTube.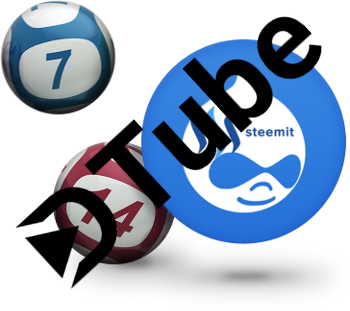 How is the game hosted so far?
For full transparency, I host the draw of the 6 numbers live and make a video out of it which I then host on YouTube. I want the participants to know that there is no trick or any kind of action that will bring distrust on the game. Then I insert the link to the video in my post announcing the result and the winners. We can say that it is a deferred live. It is deferred by around 15 minutes.
I always make the draw around 19 00 GMT on random.org which is awesome as it gives me the numbers as random as possible and it also shows the time that the draw was made which is really good. I always try to be on time all the time to keep the consistency.
I have been using YouTube till now as a means of promoting Steemit on my channel but to be sincere, I am a new user and I do not have many viewers. My drone videos have got more views than my Lotto game results. It is an unfortunate truth but I do not have much time left to promote my YouTube channel.
Why DTube?
I have hosted my drone videos on DTube and it has been a good platform. This was some time back when DTube was just starting. It did not have the right functionalities for me to host the Steemit Lotto results. 
I have not tried DTube in recent times but I have been following its evolution. The more I delay getting on the platform, the more I will be making a mistake and here is why!
Personally, the blockchain is more than a money making platform for me. Tomorrow Youtube may close and so are Facebook and YouTube. There may be restrictions on many things that stifle innovation. But this is not the best benefit of the blockchain.
Our data is not in our hand when in  centralised database. It can be falsified and deleted without our consent. On the blockchain it is different. The database is owned by all the nodes mining it. Tomorrow if no one wants to mine the Steemit blockchain, I can run a node with the right algorithm and retrieve all the data.
Steemit, like all blockchains, are really powerful tools for persistent data storage. Today I am going for total freedom by adopting DTube to host the Lotto game results. I want my imprint on this world to be permanent. The blockchain is indeed the future and the earlier we have a footprint, the earlier we will feel proud in recognising the technology before general adoption.
What now?
I will be making a series of tests so that I can prepare a template for the game to be hosted on DTube. I will be creating a series of posts with TEST in the title so that participants do not mistake it for the actual game and hopefully, the next game will be hosted on DTube come this Sunday!
---
Want to try your luck? Why not play the Steemit Lotto Game on this post to change your mind: Steemit Lotto Weekly # 15 - Minimum Pot Size 54 STEEM!!!!
Are you a science fan? Why not try your knowledge with the quiz: Science Challenge # 3 - Do you know your hair?

Good luck to everyone  ? 
---
Don't forget to check if you are a winner every Saturday and Sunday at around 19 00 (GMT)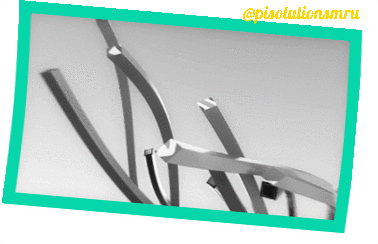 (adatpted from 3D Lines Steemit Logo Reveal)