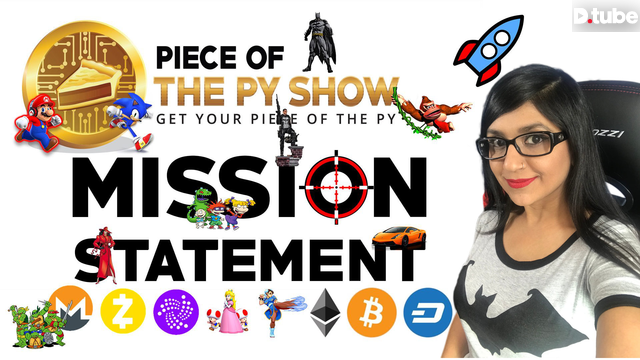 ---
My name is Py Patel, and I am here to take over the Crypto-World, and I'm bringing you with me! This space is large and growing, so please allow me to be your navigator as we explore this strange new world together. We'll learn the intricacies of all the top Cryptocurrency projects, hear the game changing news before everyone else, and identify which projects have the real potential to change the world.
But don't be fooled by all the imitators, shills and insiders pretending to be not… I will work effortlessly to bring you the most accurate information, that will be true and honest. I will not lie, I will not push any projects onto you, and I will not create content for the sole purpose of trying to make a buck or two.
THIS MEANS NO PAID ICO's, NO UNWORTHY PROJECTS, NO MISLEADING, NO LIES
It is my sincere passion to help others get into the space, to grow in their understanding so that they too can build a solid foundation to stand on, then learn to fly high, on their own, into a more solid future of growth and stability.
We are witnessing a disruption of the most important industry in the world, and starting now in these early stages can help to take advantage of this once in a lifetime opportunity to be apart of something that is much bigger than anything we have ever witnessed in our lives.
Let me be your stepping stones into the future…
---
Support My Show
My Merch!!<3
http://314.show/merch
Tip Jars
Bitcoin: 1L6B65ZSdXM5xfLZjWUnFGJo3SqFeBH5dr
Ethereum: 0xA8D899aB7A117E4E4FA466D0D6Bdb7459775D2d5
Litecoin: LL3TUgTgoGVUtHZY7Z5bDeKittmPs3qvXe
*Accepting Brave Browser / BAT Payments
Download the new Cryptocurrency Privacy Web Browser BRAVE (*BAT TOKENS NOW ON COINBASE)
http://314.show.brave
---
NEW!
Follow me on UPTRENND (It's like REDDIT, but with crypto!) I need the help :)
http://314.show/uptrennd
---
#1 Best New Exchange (Support the show!)
Beaxy is based in the United States, and easily rivals the best exchanges... but you wont be required to
file additional tax paperwork at the end of the year, for profits earned on foreign exchanges.
Beaxy Exchange
Sign Up Link:
http://314.show/beaxy
---
Chrome & Firefox Extension BTC MINER that mines BTC while you surf & watch YT... and helps me with the show
http://314.show/mine-btc-with-me
(4.5 Stars App Store Rating)
---
FOLLOW ME ON SOCIAL MEDIA!
Twitter:
https://twitter.com/pieceofthepy
Instagram:
https://www.instagram.com/pieceofthepy/
SnapChat
pieceofthepy
Steemit
https://steemit.com/@pieceofthepy
Pinterest
https://www.pinterest.com/pieceofthepy/
Youtube
https://youtube.com/c/pieceofthepyshow
D.Tube

Bit.Tube
https://bit.tube/Pieceofthepy
---
Youtube Channel (Hindi USA Version):
Coming Soon!
Youtube Channel (Gujarati USA Version):
Coming Soon!
---
Let me know what you think down below in the comments. Let me know which videos you would like for me to do next, or if you have any questions and/or suggestions. I'll be releasing Gujarati and Hindi at a future time.
---
BEST DESKTOP WALLET
Atomic Wallet (Offers most assets, decentralized atomic swaps, nice interface)
https://314.show/atomic
*Use promo code QN7N0 to receive free 25 AWC Tokens!
BEST TRADING SOFTWARE
Coinigy
https://314.show/coinigy
BEST AUTOMATED ASSET TRACKING APP (PERFECT FOR TAX SEASON)
Coin Tracking
http://314.show/cointracking
---
OTHER STUFF
Py's Video Editing Software
http://314.show/video-editor
---
▶️ DTube
▶️ IPFS