60 Minutes of Steem - 10,000 Minnows Project brainstorming - Thursday 28 February 2019 [recording]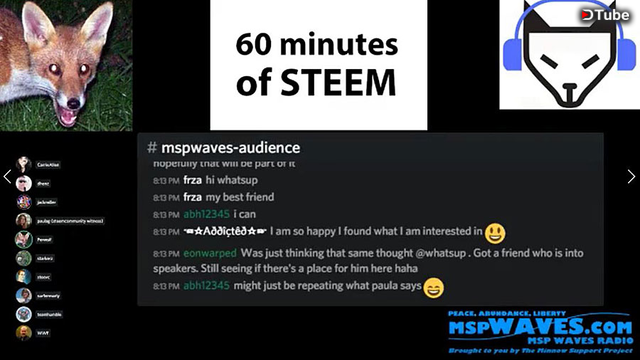 ---
60 Minutes of Steem was broadcast on MSP Waves on Thursday 28 February 2019.
The show featured a brainstorming session for the new 10,000 Minnows Project initiated by @steevc.
The 10,000 Minnows Project aims to accelerate the growth in the number of minnows (over 500 SP) on Steem.
The people speaking in the brainstorming session were...
The session was hosted by @pennsif and @teamhumble.
---
This recording is also available on YouTube