Don't Chain Me Bro!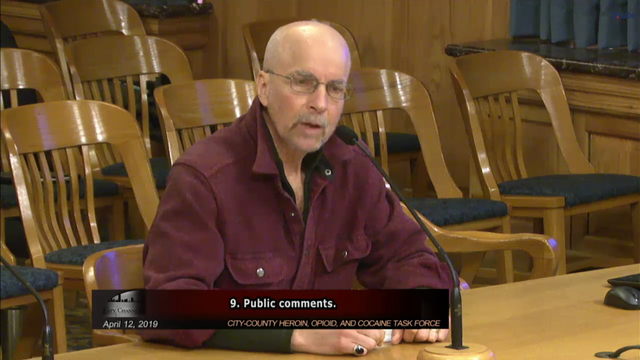 ---
Don't Chain Me Bro!
These are my public comments at the
Milwaukee City-County Heroin, Opioid and Cocaine Task Force meeting of April 12, 2019.
No man can put a chain about the ankle of his fellow man without at last finding the other end fastened about his own neck. Frederick Douglass
Imagine, upon his arrival at New Bedford, Mass with his new wife, Frederick Douglass was confronted by the mayor and informed that he was welcome so long as he did not grow, process, distribute, sell, trade, possess, consume, steam or fry any collard greens.
How long do you think Frederick would have stayed? Would he have fought this arbitrary rule? After suffering the degradation of slavery and fearlessly asserting his right to be a free human being, do you think he would have failed to recognize that the powers that be were still determined to enslave him?
If we concede to the state's its bald-faced, tyrannical usurpation of our inherent, natural and inalienable right to be the masters of our bodies by arbitrary dictating what we can and cannot consume, we allow the state to put a chain about the ankle of our fellow man.
I am sick and tired of the pathetic "debate" about legalizing or decriminalizing cannabis.
"Ohhhh, please master! can I have some cannabis?"
Please people, try to imagine what it is to be a free human being!
Listen to Lysander Spooner break down the principles of Natural Law in the first chapter of "The Unconstitutionality of Slavery".
And read or listen to his excellent essay ": "Vice Are Not Crimes".
For the best summary of why we should end the War on Drugs, please see Randy Barnett's essay: "The Harmful Side Effects of Drug Prohibition".
Peace
&
Love
---
▶️ DTube
▶️ IPFS