ArchNation | What is Architecture & Design School like?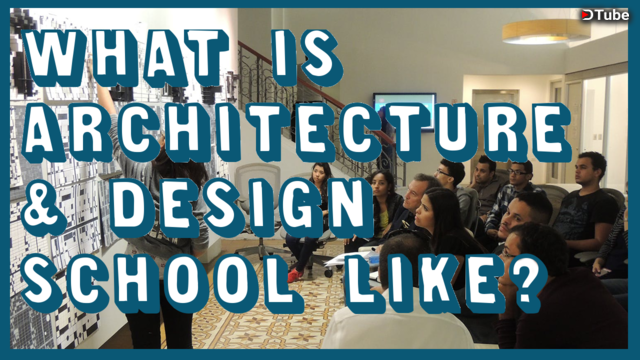 ---
What is Architecture & Design School Like?
Short answer is it's Complex, but let's dive into this one.
First, Decide what type of Architecture or Designer you're interested in becoming.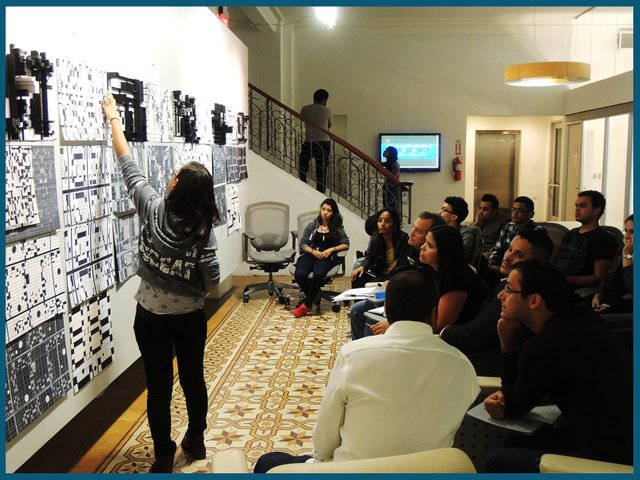 You may start out in Architecture but end up favoring Graphic Design. You may be an Interior Design student who ends up following Architecture. Or you may start as a BIM student who ends up as an Architecture student. Each has their own subtleties and similarities, but vary greater and greater as each career path diverges with time. That doesn't even include career trees of Governmental/Military Architecture or Naval Architectural Design.
Each Architecture and Design school's studio very in approach but fundamentals are fairly the same. Every semester you'll be given 1 or multiple projects to which you'll have to solve a problem thru design or generate design based on needed program pieces.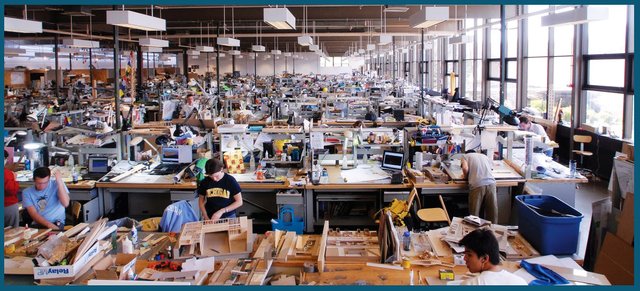 One example could be is the city or a private party plans to start efforts in the revitalization of an Historic part of town. They need for the buildings to restore parts of the historic elements, but add modern and contemporary design elements. The program of the nearly rebuilt area must contain an outdoor communal park, a Gym which will double as a theater and an assembly space, Living quarters for 5 families, a Daycare, and Retail space for 5 tenants.
As a designer you need to design answers for questions like What will it look? What parts of it will be new vs old? How will the people more thru the space? How will the vehicles travel around the space? What site issues do we have to deal with? What elements must remain where they or or retain certain features? How will the water drain from the site? What measures will be taking to accommodate handicap or disabled individuals? What plant life will be on the site? What security measures must be taken? And most importantly what will the design documentation look like?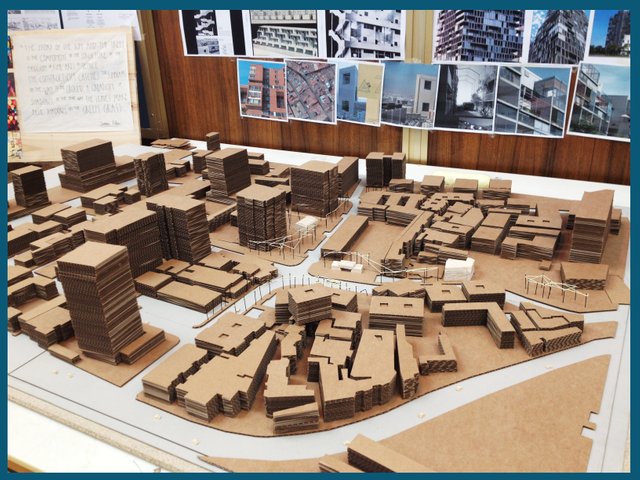 This is just some of the things that you'll be critiqued upon during your studio. Simply put The Studio is a Design Oriented space where we solve problems as both individuals and as a group. You'll mostly likely be granted a space where you'll be able to work and design and even store your work.
In the first 2 years in particular, you'll learn the fundamentals of Architecture and Design. Some schools call this Modes of Communication or Entry Studio where the students are pressed to design from abstraction.
This is both a scary moment as well as an amazing one. Why you ask? Well, you may very well be paired with a Professor who may ask you to create a building based on a Song. Based on that Song to quantify elements or pieces of it. Then create and Abstract art piece based on your data. Now based on what you learned created basic forms and 3D shapes. Finally use all the things you've learned and experience to create a building.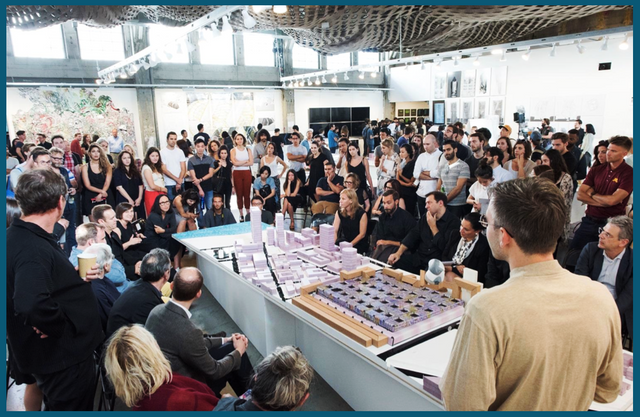 Each studio is usually Project Based and can sometimes have multiple projects being worked on throughout the semester. Don't get worried. It's all apart of the process. Overall, Architecture and Design school will try to give you work in a variety of areas. You could be working on a Library, A Rehab center, Community Housing, A Museum, Designing a Product, Creating a park with installations, A house, An Athletic Center, a Church, and much more.
Finally, we must talk about the critics. Critics will be you best friend and your worse enemy. Some critics will see you work as revolutionary, while others will see your work as to bland. Some critics will understand your process of ideas and design, while others will see you as mad man of design. Point is is that as designers you must realize you'll never be able to make all your critics happy, which is tough. Especially when a critique may have for example The Dean, A local Architect, Your Professor, and contain questions from School Faculty and any audience member, who will be made up of your classmates and peers.
My best advice for you is to design thru your issues one at a time as they come up in the project, to use and refer to historical reference, and to stand by your personal architecture and design process as long as you have relevant grounding.
Hopefully, my friends, you've learned a lot here and will have a slightly better understand of what you're in for when it comes to design and architecture school.