Architectural Retail Outlet Renovation | ArchNation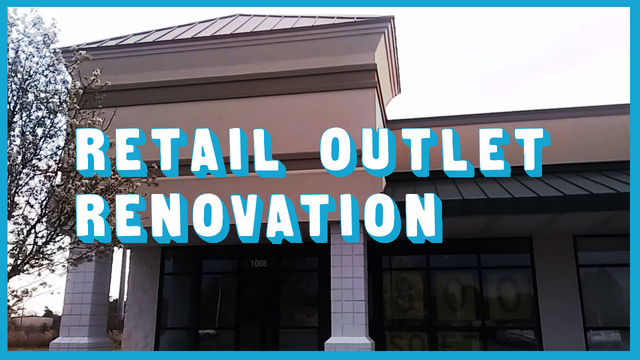 ---
As a designer I've had the opportunity to see a lot of building in varies stages of development and design. Today I take you with me on a site visit as I gain a better understanding of the site.
The retail store is 1 of 4 outlets in this mall and located across the street from a baseball field and a major intersection. Overall a nice spot for a franchise or up a coming retailer.
As an Architectural designer retail is one of the safer ways to design and continue to have good clients and revenue even when the economy is constantly up and down. This type of retail architectural work is usually referred to as As-built design or a Retail Fit-out.
With an Architectural Fit-out we're usually confronted by a client who already has a building, usually unfinished, and it's upgraded. Sometimes this is adding Cupola's, Canopies, New Windows, New Partition walls, New Ceiling, New Lighting, Vestibule upgrades, Security Upgrades, Updated Building plans, Updated Egress & Fire Plans, and much more.
Even though a building is already finished it's primary architectural phase doesn't mean it is completely done with it's design. Architecture and Design elements change mostly when tenants move in or out or even with the ownership of the building changes hands.