[EP285] - My last four weeks...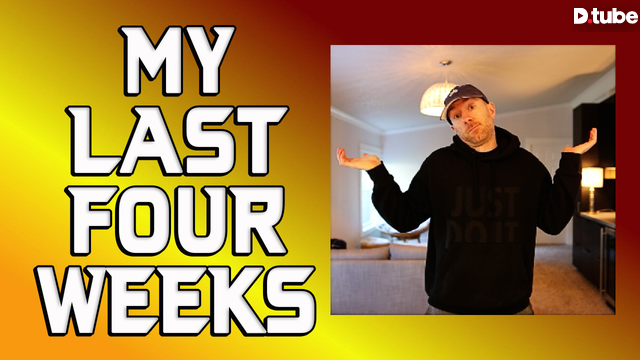 ---
Hi everyone!
Hope you're all well!
Welcome to my video made exclusively for D.Tube and Cinnamon
I've had the house and car completely to myself the last 4 weeks, and I've been off work the last two weeks.
I thought I was going to be mega-productive and work on a ton of projects I was excited about in that time... but I honestly didn't.
I'm not even sure why not... I just know that I'm not as hardcore about things as I used to be. When I was initially training for Ninja Warrior, I was so incredibly focused. Now I've got many things that I'm excited about, many things I really enjoy, but I also took the time to relax as well.
I don't necessarily think that's a bad thing. It's been a hugely stressful and exhausting year... and I haven't had a real break for years... honestly. Usually I'm the one working over Christmas... and then I never really get an opportunity to take time off over the rest of the year because work is too busy.
I don't think I have any regrets... I'm just surprised.
Thanks for watching!
---

Check out some detailed info at my EXHAUST page
Join me in testing out EXHAUST!
Australian Ninja Warrior
|
Australian Ninja Games
|
CryptoKicks
---
▶️ DTube
▶️ IPFS