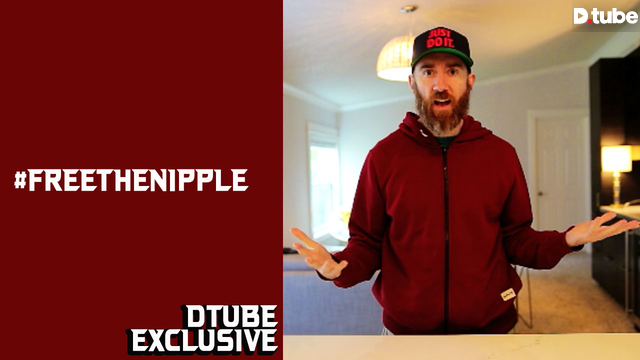 ---
Hi everyone!
Hope you're all well!
Welcome to my video made exclusively for D.Tube.
#freethenipple is such a crazy situation. Crazy because it shouldn't even have to exist. It came from Instagram, where they've created an automatic algorithm that can differentiate between an image with a male nipple and a female nipple, and then take down the female nipple.
I totally get why they did that... they want Instagram to be family friendly and as a private platform I think they can do whatever they want... However, #freethenipple is all about inequality, and has shone a light on the different laws where a female can be fined or jailed for not having a top on but a male is completely fine.
Personally, I think these types of restrictions and laws only help the porn industry as people feel repressed. There is so much commentary out there that the female breast/nipple is a sexual thing, and it's too embarrassing for others to be around a naked breast. I think that's ridiculous. It's only sexual because we've made it sexual.
What do you think? Should we #freethenipple? Or are some things breast left covered?
Thanks for watching!
---

Check out some detailed info at my EXHAUST page
Join me in testing out EXHAUST!

Australian Ninja Warrior | Australian Ninja Games | CryptoKicks

---
▶️ DTube
▶️ IPFS