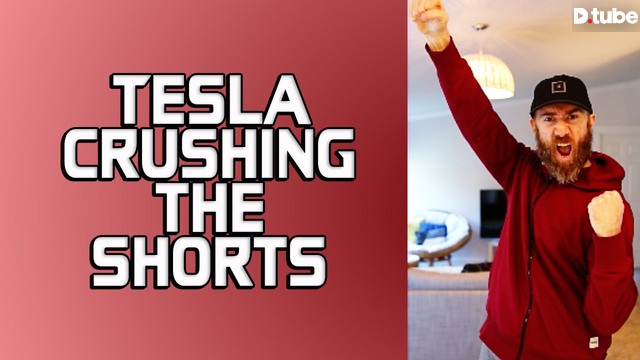 ---
Hi everyone!
Hope you're all well!
Welcome to my video made exclusively for D.Tube and Cinnamon
There are lots and lots and lots of people and groups that absolutely do not want Tesla to succeed... from oil companies to auto manufacturers to dealership networks and everyone who has stocks, shares, options in any of those associated companies.
Two tools for fighting Tesla are purchasing short options against their stock, effectively betting on the share price going down... and publishing articles/news reports, etc that either make up bad things or only concentrate on the negatives to again, push the share price down. These are effective techniques because lots of people who might consider buying an electric vehicle are put off by all the negativity.
Last week Tesla released their quarterly earning information, and it turned out to be a lot better than people expected... which sent the share price soaring, which triggered all the short sellers emergency sell out levels, which shot the share price higher still. It was really exciting to watch, and potentially gives Tesla more capital options should they need it.
It's a stupid game, and it feels like Tesla is constantly be punished for trying to do something to save the world, so it was great to see a little win.
Thanks for watching!
---

Check out some detailed info at my EXHAUST page
Join me in testing out EXHAUST!

Australian Ninja Warrior | Australian Ninja Games | CryptoKicks

---
▶️ DTube
▶️ IPFS