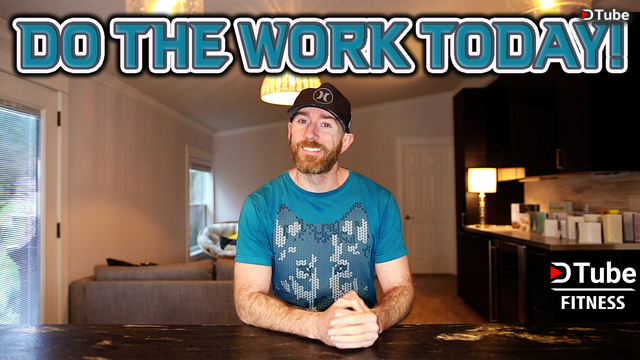 ---
Hi everyone!
Hope you're all well!
So, ah, this might be the most boring, least exciting fitness advice I've ever given... but once you pick an activity that you're excited about... you've got to stick with it for a while before you'll see any benefit. A change in diet usually takes about 2 weeks for your body to start to adjust... it could take a month before you see any changes... constant exercising might take a few months before you start to reap the rewards.
Your brain will try and talk you out of it a hundred, million times... your brain will beg you to couch it up instead of grinding away... but it's an investment. You have to do the work today, to get the benefits tomorrow.
You really have to convince yourself that the reasons for working hard today are greater than the reasons for just sitting on the couch. For me, I knew I had to finish my grindy exercises because I was going to blog about it. I have reasons that I feel accountable to get it done.
It's just the way that it is... but you also can't be great at things today if you didn't put the effort in weeks or months or years ago. Do the work, get it done and you'll have a great life in the future.
Thanks for watching!
---
Check out my more detailed post on my blogging account How to train for Ninja Warrior or my website Australian Ninja Warrior
---
Join the
@dtubefitness
community today! Everyone is incredibly supportive and extremely generous with their knowledge.

Join the @dtubefitness curation trail so that you too can get regular upvotes and support on your fitness journey:



Check out some detailed info at my EXHAUST page
Join me in testing out EXHAUST!
---
▶️ DTube
▶️ IPFS