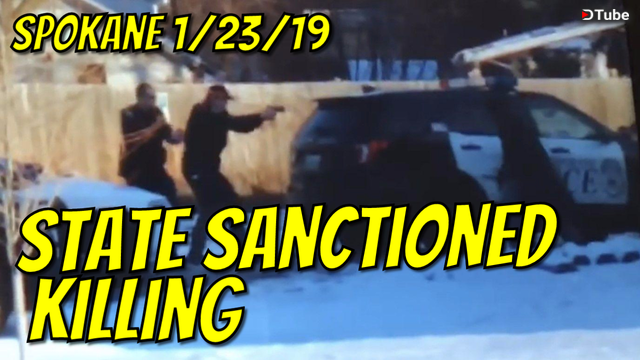 ---
If you can't view videos on DTube click here to view this video on BitChute.
If you insist on censorship loving YouTube here is the YouTube link.
2 citizens killed by Spokane Police in 16 days
This is a special report on the 2nd state sanctioned murder by Spokane order followers this month. The thumbnail was taken by a citizen on the scene. Footage on the video of order followers getting their stories straight is from for20ru2. He was on scene within an hour of the shooting.
Links to for20ru2
video of "investigation":
channel link:
Find QA everywhere online!
Links to sources and relative videos:
for20ru2's live feed of the investigation: