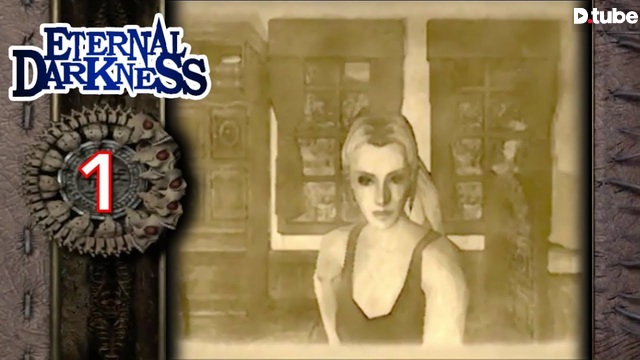 ---
Eternal Darkness: Sanity's Requiem!
Eternal Darkness: Sanity's Requiem is a psychological horror action-adventure game developed by Silicon Knights and published by Nintendo for the GameCube in 2002. The game was originally planned for the Nintendo 64. Eternal Darkness‍ '​ setting is centered on a mansion in Rhode Island - the home of protagonist Alexandra Roivas' grandfather - and a book that Alexandra finds there. It utilizes a third-person view in which the player must navigate a number of locations as twelve characters spanning different time periods, as well as "sanity effects" to enhance the gameplay.
Though not a commercial success, Eternal Darkness was widely praised, winning numerous awards. While a direct follow-up was cancelled by the copyrights holder Nintendo, and Silicon Knights bankrupted and disbanded, the game's writer and director Denis Dyack has been attempting to make a spiritual successor titled Shadow of the Eternals.
---
This playlist ► https://www.youtube.com/playlist?list=PLty9ZEcWAtrAQri-twBm4oUllFVmmyO_P
Check out my playlists! ► https://www.youtube.com/NathanSifuHD/playlists
Intro / Outro Music: Written and performed by Noisy Mango (Song title Sunrise)
https://www.youtube.com/user/noisymango
https://soundcloud.com/noisymango
---
Follow me on Twitch ►