Nahu Padilla - Vídeo Explicativo & tutorial / Efectos de guitarra (Mi Guitarra suena como un MiniMoog)
Nahu Padilla - Nahu Padilla - Vídeo Explicativo & tutorial / Efectos de guitarra (Mi Guitarra suena como un MiniMoog)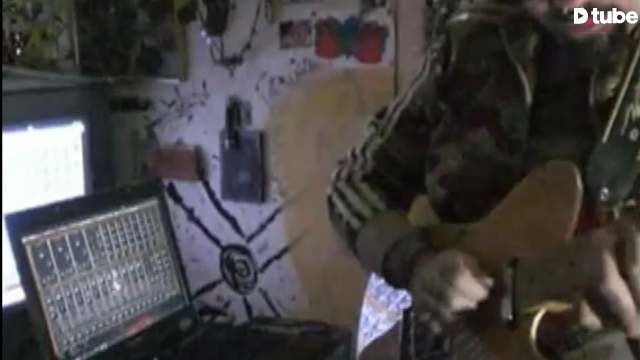 ---
Para ver en youtube:
PukuSaludos para todos y todas.
En esta ocasión les presento mi nuevo Playlist de Youtube Completo de experimentos con mi guitarra sonando como cualquier otro tipo de sonidos diferentes a una guitarra tradicional o con efectos sino mas bien como un teclado MiniMoog y samplers o secuencias junto al M-Audio
Nahu Padilla - Efectos de guitarra (Mi Guitarra suena como un MiniMoog)
Nahu Padilla: @nahupuku
Guitarras, Secuencias & PukuDrumz (PukuInstrumento)
Grabado en / Recording in: Caracas, Venezuela.
Agosto, 2019.

Guitarras:
PukuTelecaster
Washburn Mercury
Efectos de Guitarra:
MiGiC is a VST / Audio Unit / Standalone application that makes it possible to convert guitar to MIDI in real-time. Both the plugin and the standalone application is available for both PC and Mac.
MiGiC Evo
Arturia Moog Modular V2 / M
Arturia Minimoog V1.5
Guitar Rig V5
MiniMoog:
El Minimoog es un sintetizador, un instrumento musical electrónico. Se trata de una versión compacta del Moog modular, aparecida a fines de 1970. Superaba el principal inconveniente de la versión modular original (que consistía en el tamaño, la complejidad y el peso del sistema completo), era compacto y resistente, con lo que se podía llevar de gira. Además, al ser más pequeño, resultaba más económico que el Moog Modular. El sonido del Minimoog se caracterizaba por carácter grueso y su timbre cálido, sedoso y vibrante. Los diseñadores del Minimoog, así como del Moog modular, fueron Bill Hemsath y Bob Moog, quien a este último se debe el nombre.
Con el Moog (creado en 1965) era posible crear un número casi infinito de sonidos. El Moog modular era un sintetizador que se formaba a partir de la combinación de distintos módulos, por lo que su estructura no era siempre la misma. Cada módulo controlaba unas funciones determinadas. Como los módulos se vendían por separado, cada Moog se podía configurar según las necesidades específicas que cada músico demandaba. Las posibilidades eran casi infinitas y cada cual buscaba la configuración que deseaba.
Para leer más:
https://es.wikipedia.org/wiki/Minimoog
https://es.wikipedia.org/wiki/Moog_modular
Resultados:
Vídeo N°1
Vídeo N°2
Vídeo N°3
Vídeo N°4
Vídeo N°5
Posts donde pueden ver el uso de estos efectos:
https://steemit.com/spanish/@nahupuku/nahu-padilla-experimentos-de-guitarra-y-bateria-sonando-como-un-minimoog-playlist-de-youtube-completo-musica-original-parte-1
Para oir el album completo de Experimentos de Guitarra sonando como un MiniMoog, aquí:



https://www.youtube.com/playlist?list=PLukbPhsUZFUYzhtP-OEh9zDgxJcfFv9us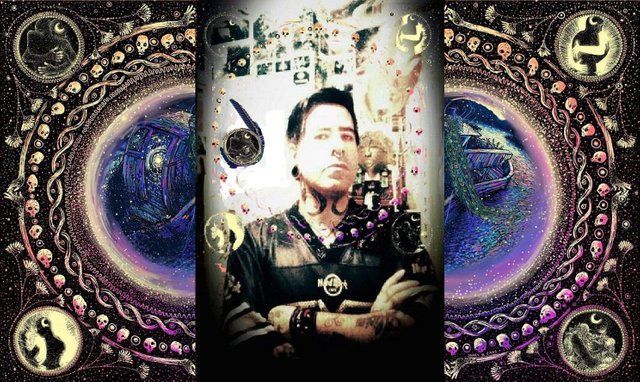 Experimentos anteriores utilizando la misma técnica en la guitarra:
Pukudrumz mix (2018)
Sideral State of Mind - A voyager postcard - 2018

Proceso de Grabación: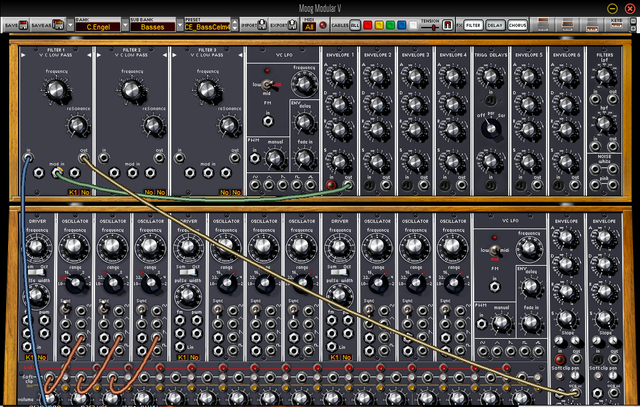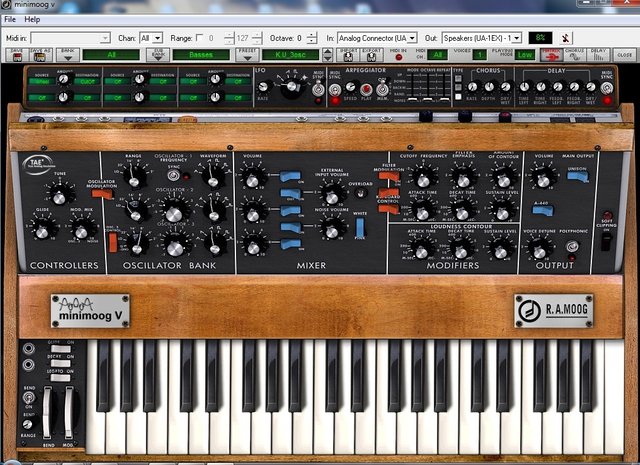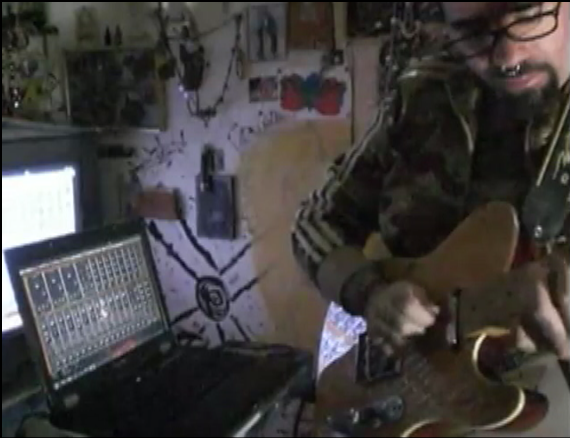 Me grabé tocando la guitarra y las secuencias del programa MiGiC Evo para la Guitarra sonando con sonidos MIDI del banco de sonido del: Arturia Moog Modular V2 / M, Arturia Minimoog V1.5 y el Guitar Rig V5. La mezcla de vídeos añadí en post-producción y utilizando el efecto de pantalla dividida.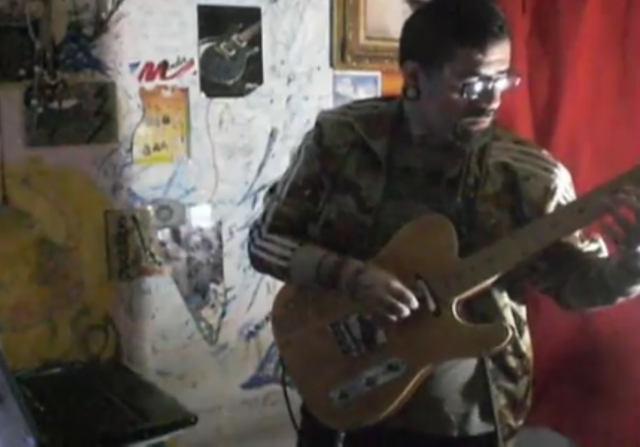 Para ver el funcionamiento del programa MiGiC:
MiGiC | Real-time guitar to MIDI with just software
Para ver el Canal de Youtube del programa MiGiC
Al final rendericé el vídeo y lo subí a mi canal de Youtube
Puku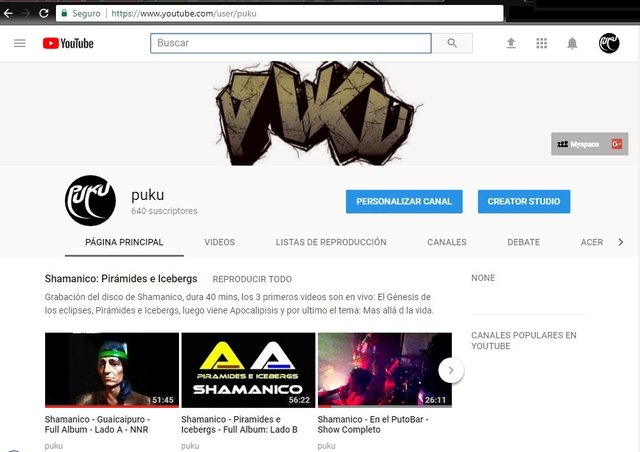 Te hablo sobre el Pukuinstrumento y mis equipos para hacer musica:

Support me if you want:
https://www.patreon.com/nahupuku
Bendiciones y gracias por ver mi post
Blessings and thanks for watching my post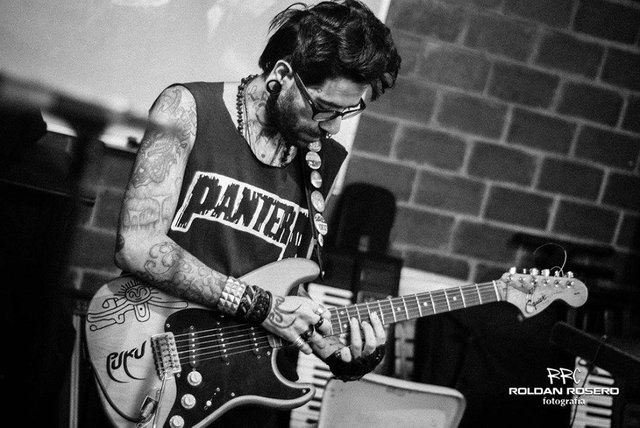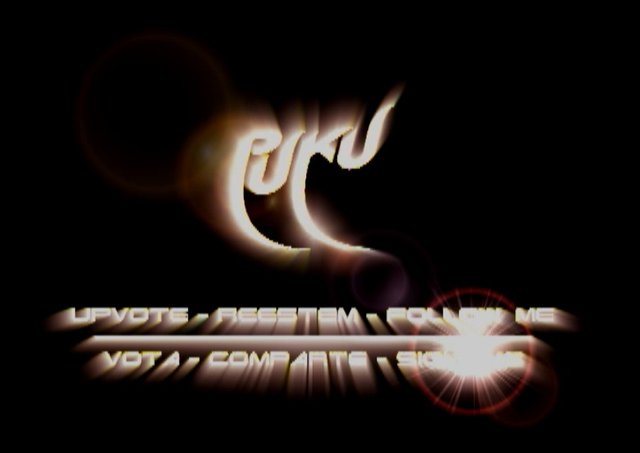 ---
▶️ DTube
▶️ YouTube