Let's Talk About KIN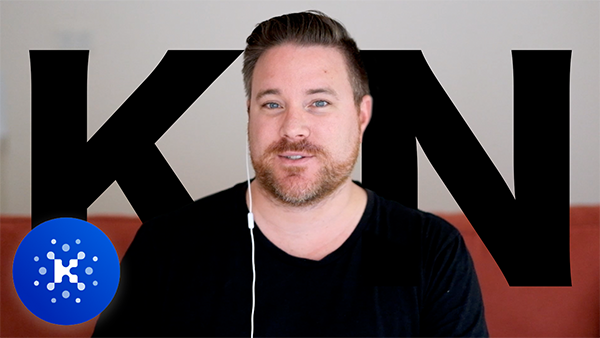 ---
Have you heard about KIN before?
It's KIK's new form of cryptocurrency which was introduced earlier this month.
At the moment the messaging company has announced they have built a new wallet on their platform and invited 10,000 KIK power users to start using the wallet (the users are all 18+). At this stage it isn't open to the huge KIK user base, however over time it will be rolled out, first to 18+ members and that is when I think this cryptocurrency will rise.
As I mentioned in the video, I encourage you to do your own research when buying any form of cryptocurrency.
The reason why I invest in technologies like this is I believe in the future of digital money and exchange. I think blockchain technology will certainly drive a new era. If Bitcoin is the foundation and education of the space then I believe selected alt coins like KIK will only grow in the future as companies adopt the technology.
Disclaimer: You should only invest in what you can afford to lose. Cryptocurrencies are highly volatile and you could lose what you have invested very easily.
If you are interested in investing in KIN for yourself you will need to buy some Ethereum (ETH) and transfer what you have purchased into a ETH wallet on EtherDelta, where you can then exchange for KIN.
I personally use CoinSpot to deposit by AUD to ETH and then transfer from CoinSpot to an exchange.
Summary:
CoinSpot: https://goo.gl/R82JwH
KIK: https://goo.gl/NzSEJu
KIN: https://goo.gl/qsWCNy
Follow me on:
Linkedin - https://goo.gl/yBb6Ye
Steemit - https://goo.gl/JtB89D
D.Tube - https://goo.gl/ftyu8c
---
▶️ DTube
▶️ IPFS