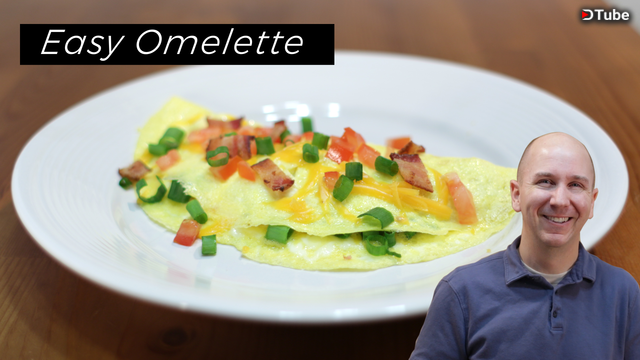 ---
Hello DTube and Steemians!
In this episode of In the Kitchen with Matt I will show you how to make an omelet. This omelette recipe is really easy to make with simple ingredients. I love making and eating omelettes and I like how versatile they are. One of my favorite kinds is a bacon, cheese, tomato and green onion omelet. So yummy! Super easy to make if I can do it you can do it, let's get started! :)
Drop a comment down below and let me know what your favorite kind of omelette is.
Don't forget to follow me and check out my other posts! :)
If you have any questions or comments leave them down below and I will get back to you as soon as I can.
Ingredients:
2 to 3 large eggs
pinch of salt
pinch of pepper
2 tsp. of water (optional)
cheese
tomato
green onion
bacon (or ham, sausage, etc.)
*Other options could be bell peppers, spinach, sautéed mushrooms, etc.
Tools:
Good nonstick pan: https://amzn.to/2OcC2QR
spatula: https://amzn.to/2Y7kIRK
You may also watch the video here on YouTube if you like: