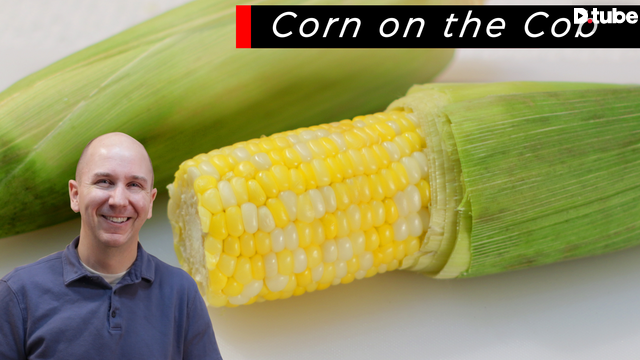 ---
Hello DTube and Steemians!
In this episode of In the Kitchen with Matt I will show you how to make corn on the cob in the microwave. This method for making corn on the cob is awesome! There is no fuss, no shucking, and no silks to worry about, and it only takes 3 minutes to cook. Then you just put whatever you want on it and eat it! It is super easy to do, if I can do it you can do it. Let's get cooking!
Don't forget to subscribe to my channel and check out my other videos! :)
Ingredients:
Corn in the husks (washed)
cutting board
sharp knife
cutting board
Thanks for stopping by!
Matt aka mrchef111
---
▶️ DTube