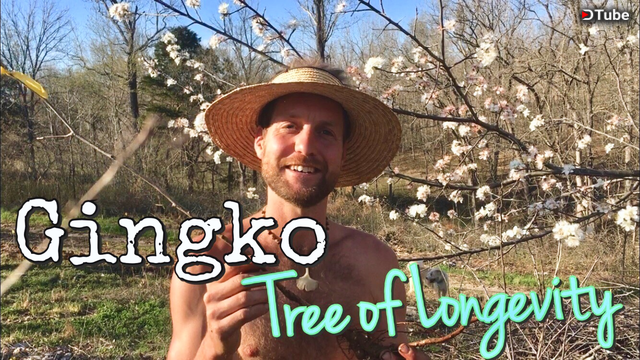 ---
Out of all of the plants in the world, we are currently selecting which ones will be chosen to be a part of our permaculture homestead. There are some trees that we cannot do without, one of these is Gingko, the tree of immortality.
Gingko is well renown as a brain tonic which acts by increasing blood flow to the brain enhancing cognition, memory and overall function. People of all ages use it to keep their minds sharp, although increasingly it is becoming known as a medicine to benefit the elderly.
This year we got 10 ginkgo trees which we're planting to fulfill our tree grant (as well as our own fancy.) We are so excited to have this tree on our land- in fact, it fulfills something for us!!
In addition to its medicinal leaves, we are interested in the delicious nut that comes after the fruiting of female trees. Gingkos are diocious meaning they are either male or female. Obviously only females bare fruit, but they have a strange ability to be able to change their sex(!).
I, Wren, have had the opportunity to harvest and try this nut and it is worth waiting for! I harvested it from some landscaping trees on my college campus and roasted it in an oven. Delicious & nutritious!
The nut is highly prized in Asia due to its delicate and delicious flavor. The fruits on the other hand are avoided like the plague by most urban landscape architects in North America. They have a very strong sour smell, akin to vomit. Good thing that stage is short lived.
Planting for future generations and hoping we get to reap some of the harvest! Stoked to have some ginkgo trees on our land!
---
▶️ DTube
▶️ IPFS