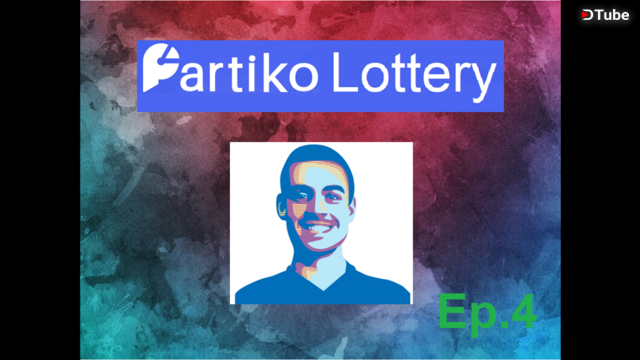 ---
Hello lovely readers!
Third Partiko Lottery week is over and the main theme was: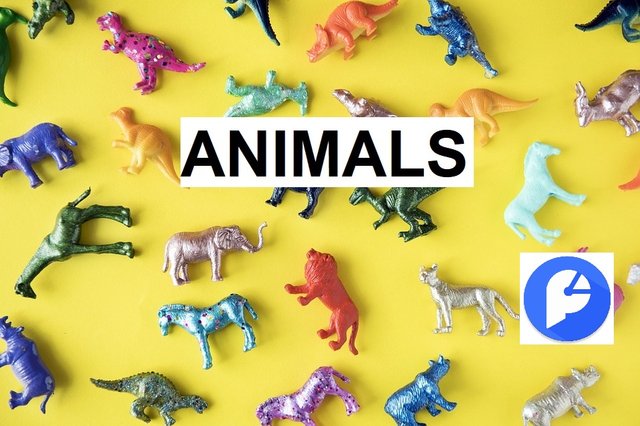 Here we have the table with all the tickets for each partecipants: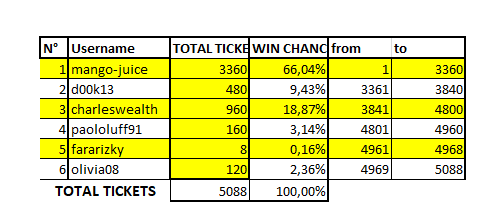 For the complete table, please take a look to the video
You can watch the video above and discover that the winning tickets are 4265, 4946 and 2078.
So the winners are:
Thank you to all the partecipants: @d00k13, @fararizky, @olivia08; and also to the previous partecipants: @mad-runner, @botefarm, @ilnegro, @majorblaze, @dearw, @scarlatta.singer and @rosatravels.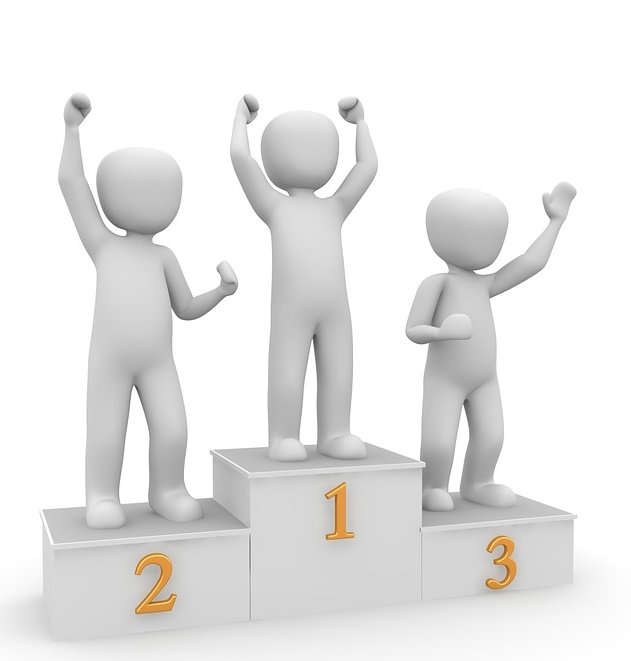 ---
---
The NEW MAIN THEME of this THIRD WEEK is:
FOOD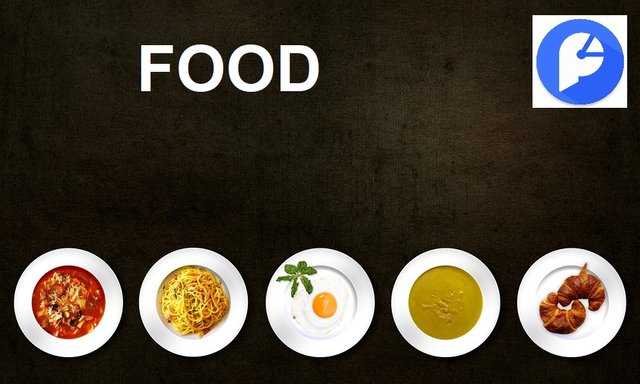 I hope you enjoy this theme and you will write a lot of contents about it.
I am very curious to read them.
So let's start to write! You have a week to think and made what you feel and have in your mind about this theme. Write whatever you prefer and you like.
DEADLINE: Sunday, 10th February 14:00 (GMT+1)
---
---
Here you have all the RULES: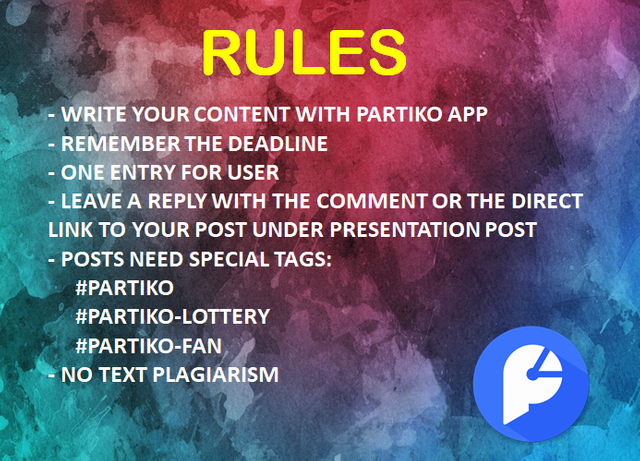 and if you want to understand better how Partiko Lottery works, please take a look to this presentation video or read the following system:
Write your opinion about the main theme with a post (10 tickets) or with a comment (5 tickets) here below.
Resteem this post for a multiplier factor x4
Spread you entry and take upvotes: each upvote is a factor X (MAX 5)
Long content are usually appreciate with a lot of words:
WORDS<150 multiplier factor x1.0
150<WORDS<250 multiplier factor x1.5
WORDS>250 multiplier factor x2.0
Images are very important to show your thoughts:
NO IMAGE multiplier factor x1.0
1 IMAGE multiplier factor x1.5
+1 IMAGE multiplier factor x2.0
---
---
So let's start to write
and decide how to increase your tickets to have more possibilities to win!
PARTIKO LOTTERY FORTH EPISODE STARTS NOW!!!
The winners will be annunced next Monday with the forth episode in a video and there you will be able to know the next main theme.


For sure, if you like the idea to partecipate to Partiko Lottery
you have to use Partiko app.
So start with the download it on your mobile from the following links:
Download Partiko
Android here
Download Partiko
iOS here
And if you do not want to lose any Partiko Lottery episode,
start to follow me just pushing on this botton

Do not forget to take a look at all Partiko pages:
Partiko website: https://partiko.app/
Blog: https://steemit.com/@partiko
Discord: https://discordapp.com/invite/N7Et97G
Twitter: https://twitter.com/PartikoTeam
---
▶️ DTube
▶️ IPFS